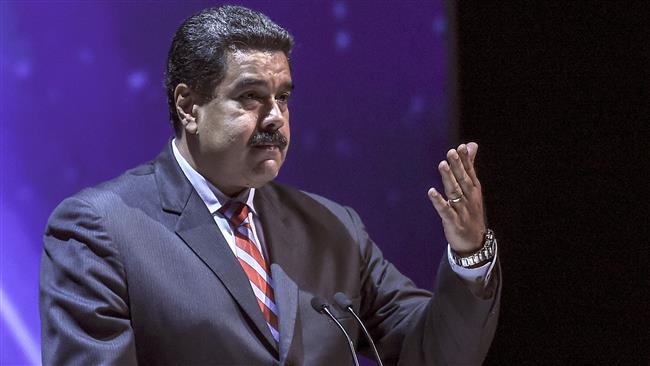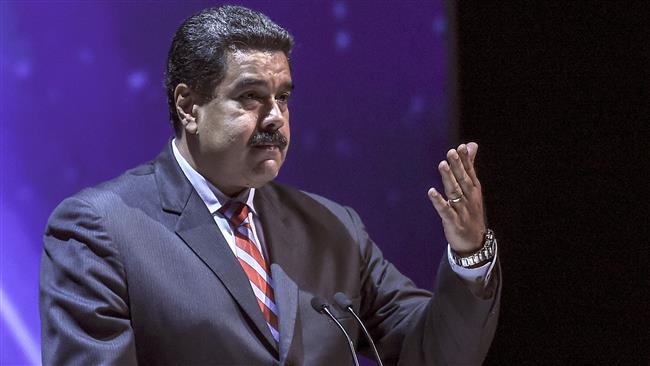 Venezuelan President Nicolas Maduro plans to pay a visit to Iran as part of his tour of various oil-producing countries to help stabilize the international oil market.
Maduro will arrive in Tehran on Saturday and will hold talks with Iranian President Hassan Rouhani.
The Venezuelan president began his four-day visit to Saudi Arabia, Iran, Qatar and Azerbaijan on Thursday as a drop in global oil prices has negatively affected his country's economy.
"I'm going to make a lightning visit, lightning but also deep, to several oil-producing countries, OPEC and non-OPEC, to bring a proposal and finally close an agreement between OPEC and non-OPEC countries to stabilize the oil market and allow prices to bounce back in a stable way," Maduro said late on Tuesday night during his scheduled weekly televised broadcast.
In their extraordinary meeting in Algiers, Algeria, on September 28, member states of the Organization of the Petroleum Exporting Countries (OPEC) agreed to limit production in an effort to raise the low crude prices. They decided to cut production by 750,000 barrels a day. The OPEC states will hold another meeting on November 30 to firm up the details of the accord.
Iran, however, has been exempted from the decision because of its exceptional situation of having been under sanctions for a number of years.
Since the removal of nuclear-related sanctions targeting its oil industry in February, Iran – which is OPEC's third largest producer after Saudi Arabia and Iraq – has been boosting production in order to reach previous levels and has rejected as unfair calls on the country to freeze production.
In a telephone conversation with Maduro on October 3, the Iranian president said oil producing countries must take decisions to increase the oil price at international markets.
"All must make efforts so that the committee of experts would take decisions to clear the way for increasing global oil price in the [OPEC] meeting in November," Rouhani said, adding that OPEC countries must hold "serious negotiations" with non-OPEC producers in order to increase and stabilize oil prices at international markets.
The Venezuelan president also said Tehran and Caracas have common and coordinated stances on regional and international developments, particularly on OPEC-related issues.