Latin America
Venezuela pulling out from regional bloc OAS: Foreign minister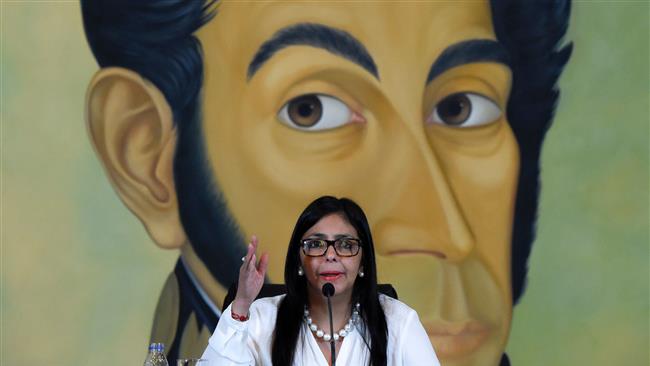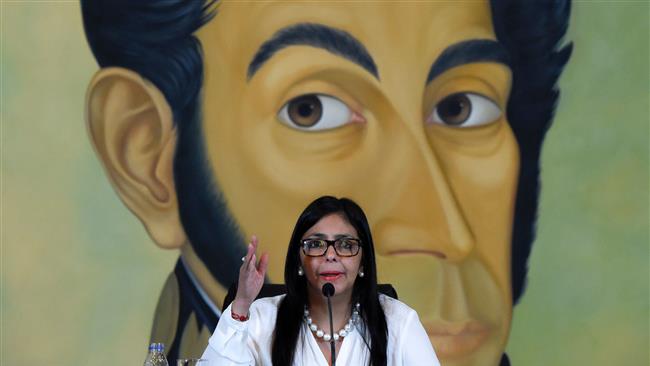 Venezuela says it is pulling out from the Organization of American States (OAS) over the continental body's position on the recent political upheaval in the country.
Venezuelan Foreign Minister Delcy Rodriguez said on Wednesday that Caracas would on Thursday be starting a two-year process to completely withdraw from the 35-member regional organization, which is headquartered in the United States.
"Tomorrow, as President Nicolas Maduro has ordered, we will present a letter of complaint to the OAS and we will begin a process that will take 24 months," she said.
The OAS was founded in 1948 with a declared mission of boosting regional solidarity and cooperation among its member states. It has in recent months been an outspoken critic of the Venezuelan government, voicing concern about the state of democracy and economy there.
Maduro's government has faced strong internal opposition to a number of policies that have left the economy in tatters and sparked political violence in the country. Some 28 people have been killed — some of them having received bullet shots — in the unrest in Venezuela in recent weeks.
The OAS says the government is mishandling the crisis. Caracas says the regional bloc is toeing the line of a hostile US.
The announcement of plans to withdraw from the OAS was made shortly after the permanent council of the bloc agreed earlier on Wednesday to hold a meeting of the member states' foreign ministers — an upgrade in level — over the objections of Caracas. Venezuela had cautioned on Tuesday that it would withdraw from the OAS if a meeting was called at that level.
OAS Secretary General Luis Almagro, who has previously branded Maduro a "dictator," had said before that Venezuela's membership had to be suspended if Caracas did not hold general elections "as quickly as possible."
Maduro responded by calling him "garbage."
The holding of early elections has also been a demand of the Venezuelan opposition. Currently, a presidential election is scheduled to take place in Venezuela next year.
The opposition claims that the government in Caracas has hired armed gangs to foment violence in the country, while Maduro's government accuses the opposition of working with criminal gangs in an attempt to remove him from power.
Anti-government protests intensified in Venezuela on April 1, when the Supreme Court decided to strip opposition-controlled Congress of its powers. The move unleashed long-simmering anger and sparked the fiercest protests against Maduro in three years. While that decision was later revoked, protests have only gained momentum.
The embattled Maduro is also blamed for Venezuela's economic woes. People have been facing acute shortages of foodstuffs and medicine in recent months and lootings have been repeatedly happening in the country.