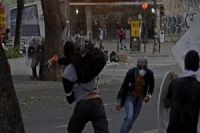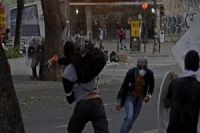 Officials say over 200 people detained in protest camps being used by opposition groups in Venezuela have been released.
According to a Press TV citing a statement issued by the Venezuelan public prosecutor's office on Sunday, eleven of the detainees are still in custody and are awaiting trial for charges including illegal possession of weapons and blocking a main road.
According to Venezuela's Interior Ministry, the protest camps were being used by opposition groups for committing "violent terrorist acts."
The demonstrators were arrested after authorities removed their protest camps in the capital Caracas on Thursday.