Latin America
Venezuela seeks budget cut after falling oil prices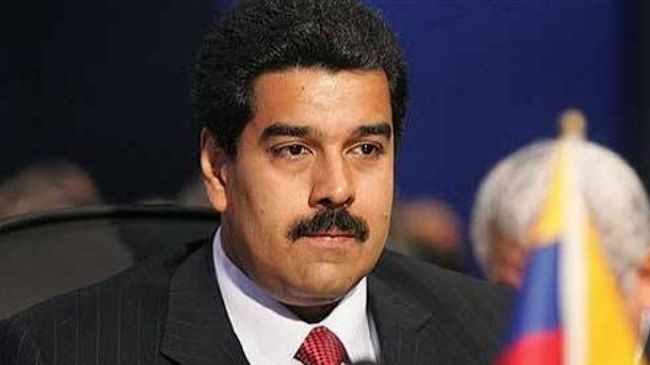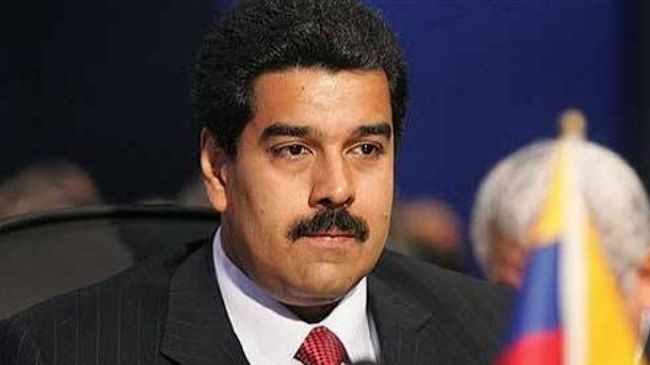 Venezuelan President Nicolas Maduro has ordered his government to cut the country's national budget following a dramatic plunge in global crude prices.
On Friday, Maduro called for "substantial reduction" of the salaries of senior government officials, including that of himself, and announced the formation of a commission tasked with slashing the budget.
However, he pledged that the government's popular housing programs and food subsidies will not be downsized.
Maduro's popularity has dropped to 30 percent, as the country is embroiled in a 63.4-percent inflation.
While, Venezuela gets 96 percent of its hard currency from its oil revenues, crude price has dropped by a third in the second half of 2014.
Although the Venezuelan president had previously assured that the falling prices, even to a USD 40-level, could not affect the country, he said on Thursday night that market prices should not fall under USD 100.
Maudoro's remarks came after OPEC decided to maintain its oil output at the current "level of 30 million barrels per day" where it has stood for three years, amid an oversupply of crude and falling prices.
The decision was made on Thursday at the 166th ministerial meeting of the 12-nation organization in the Austrian capital city of Vienna.
OPEC was under pressure from some of its members, notably Venezuela and Ecuador, to cut output to reduce supplies and push prices back up. However, the call was rejected by Persian Gulf members, including Saudi Arabia.
Following the OPEC decision not to slash production, oil prices tumbled to fresh four-year lows, with London's Brent North Sea crude for January delivery plunging to USD 71.25 and New York's West Texas Intermediate for January at USD 67.75 a barrel.
OPEC members pump out about 40 percent of the world's oil.