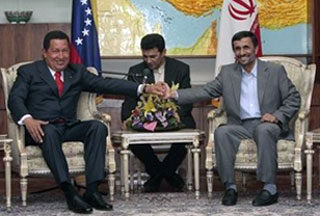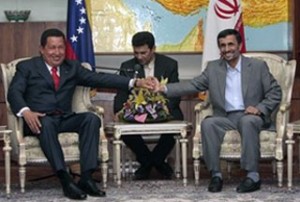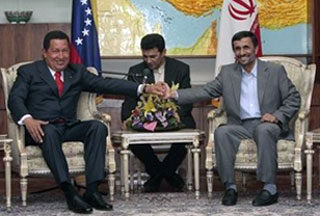 The Venezuelan President Hugo Chavez has unveiled a plans by his country to import nuclear know-how from the Islamic Republic of Iran.
Chavez told the French Le Figaro daily on Wednesday that his Iranian counterpart President Mahmoud Ahmadinejad was an ally and a friend, and that they had agreed to transfer nuclear technology to Venezuela during his visit to Tehran last week.
"I thank him for the technology transfers from Iran to Venezuela. We signed a new agreement last week in Tehran," he said, quoted in an AFP report.
The Venezuelan President reiterated that "Iran has the right to develop nuclear energy as do France and many other countries and why not Venezuela."
Defending Iran's right to develop its own nuclear technology for peaceful purposes, Chavez dismissed allegations, made mainly by Western countries and Israel, that Tehran is trying to manufacture a nuclear bomb under the cover of a civilian nuclear energy program.
"I am sure that Iran is not working on production of a bomb. No one has provided any proof of that," said Chavez.
During his two-day visit to Iran, Tehran and Caracas also signed three cooperation agreements in the fields of medicine, oil and trade.
The Latin American leader declared last week that preliminary steps have been taken for Venezuela to kick off its plan to establish a "nuclear village" with the help of the Iranians.
The site would pave the way for Venezuela to benefit from nuclear energy, Chavez noted.