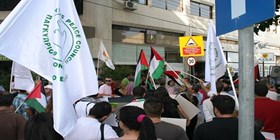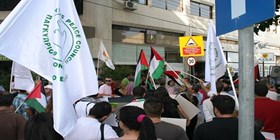 Venezuela decided on Friday to increase its diplomatic representation in Palestine to full embassy status, according to the Venezuelan minister for foreign affairs.
"Following instructions from President Nicolás Maduro, we will raise our representation in the heroic Palestinian states to embassy level," Delcy Rodríguez announced on social media Friday evening.
The decision comes after a visit by Palestinian foreign affairs minister Riyad al-Maliki to Venezuela this week, during which 18 agreements of cooperation and a contract were signed covering a wide range of strategic areas.
Formal diplomatic ties between the two nations were established in 2009 under late President Hugo Chávez. Venezuela went on to expel Israeli representatives as a sign of support for the Palestinian cause especially after Israel's summer aggression on Gaza.