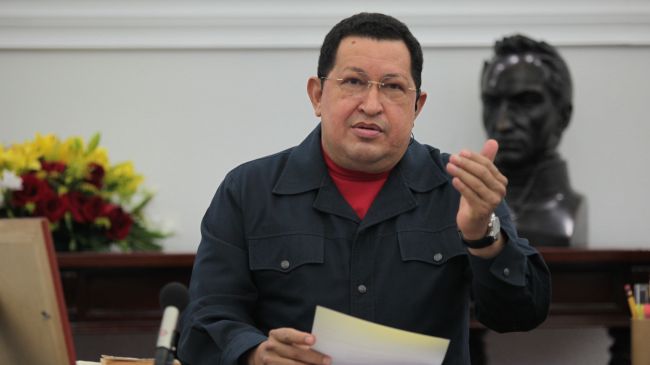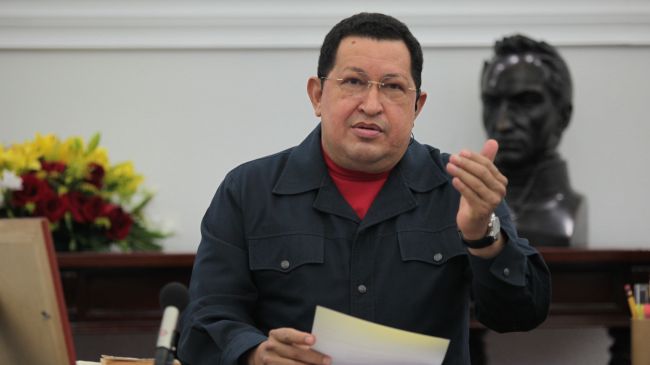 Venezuela's congress head says he would not call fresh elections if President Hugo Chavez is unable to be sworn in for a new term in January.
President of Venezuela's National Assembly Diosdado Cabello said on Sunday that the inauguration ceremony would be delayed if Chavez could not attend the ceremony.
Opposition leaders, however, say postponing the swearing-in ceremony would be against the country's constitution.
"The date of 10 January does not determine the president-elect's absolute absence," Cabello told reporters.
"Since [President] Chavez might not be here on 10 January, [the opposition] hopes the National Assembly will call elections," he added. "That's not going to happen. Commandant Hugo Chavez will continue to be our president."
Chavez is recovering from a respiratory infection following his fourth operation in Cuba since he was diagnosed with cancer in mid-2011.
Communications Minister Ernesto Villegas announced on December 18 that the infection had been controlled, but that Chavez had been told to rest.
According to the Venezuelan constitution, elections must be held within 30 days if the president is unable to take the office on January 10.
Chavez, who has been in power since 1999, won another six-year term in October's presidential election and resumed actively governing the country from his hospital room in Cuba on December 16.
On the same day, Chavez's socialist party won 20 of the 23 governorships in local elections, including four held by the opposition.
Foreign minister and vice president Nicolas Maduro has been appointed as the temporary replacement while Chavez is recovering.
Chavez has named Maduro as his successor and asked Venezuelans to vote for him in fresh elections, should his health fail.