Latin America
Venezuelan mayor: Dozens killed in border aid clashes near Brazil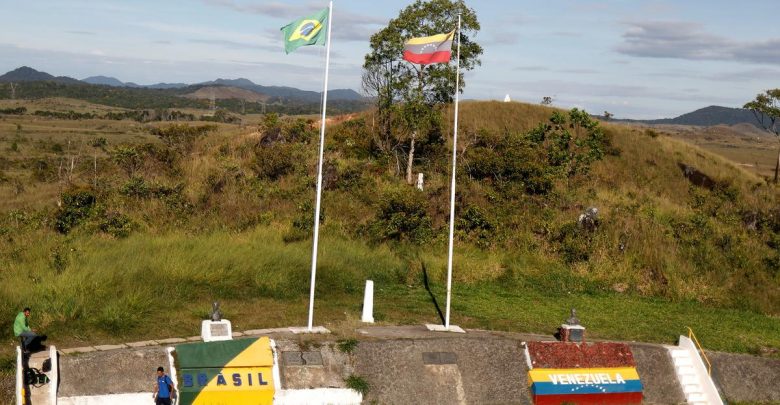 The mayor of the Venezuelan municipality of Gran Sabana, close to the border with Brazil, told media on Sunday, February 24, that authorities have killed at least 25 people in clashes over the arrival of aid into the OPEC nation.
Last week, the indigenous town of Santa Elena de Uairen in Gran Sabana municipality hit the news after Venezuelan troops reportedly shot at citizens protesting to demand Nicolas Maduro reopen the border with Brazil and for aid to pass. Two deaths were reported in last week's clashes in the area.
But Gran Sabana Mayor, Emilio Gonzalez, crossed the border to Brazil, saying that state-run hospitals are not reporting the true death toll in the area.
Venezuela's embattled President Nicolas Maduro, denies any crisis in his country and has refused to allow international aid into Venezuela despite often-empty supermarket shelves, long lines for government-subsidized food and hospitals lacking in basic supplies and medicines.
Political turmoil and economic collapse including hyperinflation have set Venezuela on a downward spiral.
Opposition leader Juan Guaido, recognized as Venezuela's legitimate leader by dozens of countries, is meeting with regional leaders in Bogota to identify step up pressure on Maduro for elections in Venezuela and for aid to cross.
(Source: Reuters)