Syria
Venezuelan Parliament Votes by Majority for Decision on Supporting Syria against Conspiracy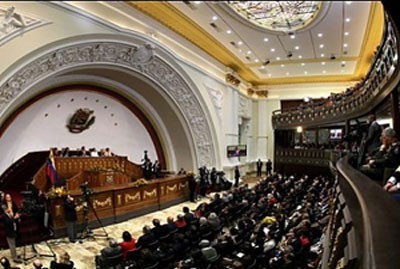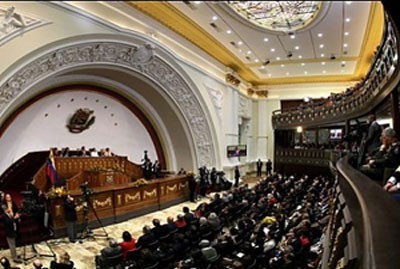 Legislative National Assembly of Venezuela (the Parliament) agreed during a session held on Tuesday by a majority of votes on a decision presented by parliamentarians of Syrian origins for solidarity with the country in face of the conspiracy led by the USA to undermine Syria's stances in support to the resistance and the Arab and libration international movements.
Speaker of the Venezuelan Parliament, Diosdado Cabello, underlined his country's support to the Syrian people and leadership, pointing out that Syria is encountering an imperialistic conspiracy.
For his part, MP Jull Jabbour, Head of the Syrian-Venezuelan Parliamentary Friendship Committee, who submitted the draft project for supporting the Syrian people and leadership at the Venezuelan parliament, said that the statement presented is not only meant to support Syria but also to unmask the imperialistic schemes which seek to make Syria pay for its national and pan-Arab stances in support of resistance.
Vice Chairman of the Committee of Popular Authority and Media, Julio Chavez, said that what is going on in Syria is similar to what Venezuela suffered from in 2002, when the conspirators used to spread lies about virtual crimes, pointing out that the Syrians' strong stance will foil the conspiracy.
" Interestingly, some countries which support the conspiracy against Syria do not have parliaments such as Qatar!" The MP said.
The decision, which was unanimously approved by all MPs of the Venezuelan Socialist Party, includes five introductory paragraphs and six acting articles. It stresses support to the Syrian people and leadership in the face of the U.S. imperialistic conspiracy with the aim of destabilizing the situation in the country through arming the terrorist radical groups in an attempt to drag the country into a civil war.
It also hails the reforms launched by the Syrian government including the referendum for a new constitution and urges the international community to reject interference in Syria's domestic affairs.