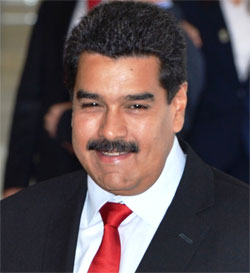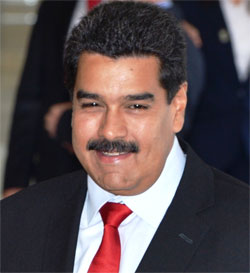 Venezuelan President, Nicolas Maduro has described Israel's Prime Minister, Benjamin Netanyahu as the "Herod of modern times", Addustour newspaper reported.
Maduro offered his country's willingness to receive Palestinian children who lost their parents as a result of the Israeli war on the Gaza Strip.
Maduro said that "500 boys and girls have been killed in addition to the more than 3,000 children who had been disabled" during the Israeli aggression, adding that "Netanyahu is the Herod of modern times. He wants to eliminate all the children of Palestine".
Herod is a biblical character described in the New Testament who was king of Jews in the south of Palestine. He is believed to have ordered the killing of all male babies in Bethlehem to prevent the appearance of Christ in order to protect his rule.
Maduro said that he had made the offer to the Palestinian Authority to sponsor hundreds of Palestinian children who have been affected by the war.
He said "I want to shelter the Palestinian boys and girls who were injured or traumatized during the war. I wish to bring up to a thousand Palestinian children in Venezuela to study and grow up in peace and return to their homeland after having productive careers".