Syria
Venezuela's Ambassador in Syria: Syria Will Overcome the Crisis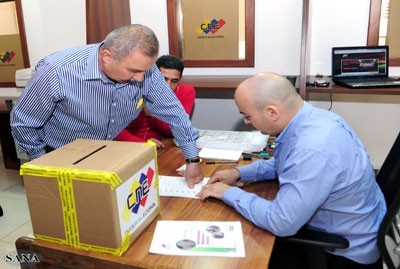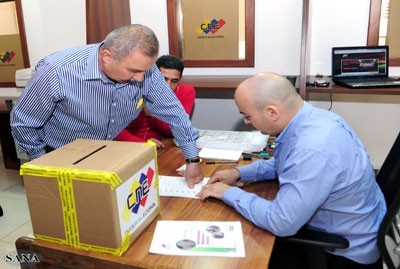 Venezuelan Ambassador in Damascus Imad Saab stressed on Sunday that the strength and immunity of the Syrian army in addition to its large popular support will make Syria overcome the crisis.
In a statement to SANA, during the coverage of the Venezuelan presidential elections' voting, Ambassador Saab added that the Syrian-Venezuelan relations are in their best condition, highlighting that the bilateral strategic relations are in continuous development.
On the events in Syria, Saab said that some international powers are trying to achieve their goals through using armed terrorist groups with the aim of disseminating chaos and spreading terrorism.
He underlined that these powers thought they can topple the Syrian government, stressing that Syria will be victorious over the crisis under the leadership of President Bashar al-Assad.
On the current presidential elections in Venezuela, Ambassador Saab said that President Hugo Chavez is more likely to win the elections as he represents the socialist approach and supports farmers and the working class.
For their part, members of the Venezuelan community in Syria expressed faith that Syria will overcome the crisis and will be, as it was, the country of stability and security.‬