Latin America
Venezuela's Hugo Chavez in stable condition: Communications minister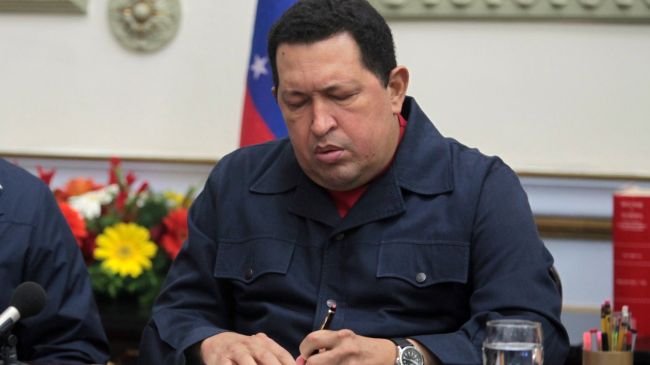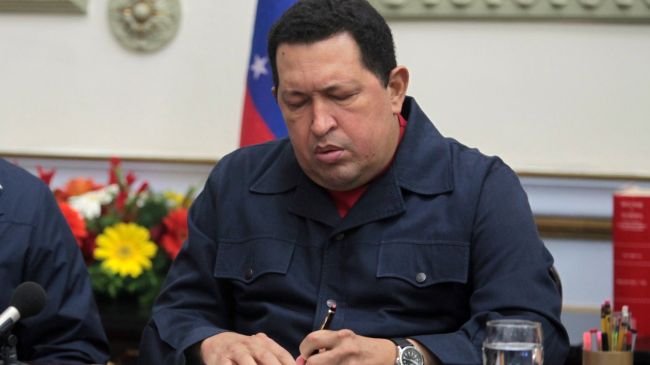 Venezuela's communications minister says President Hugo Chavez is in stable condition after experiencing complications from his latest cancer surgery.
Ernesto Villegas said on Tuesday that Chavez has experienced complications including bleeding during operation and respiratory infection following his latest surgery on December 11. Both conditions are now under control.
Villegas continued by saying that the infection is a common consequence of "complicated surgeries" and that Chavez was ordered "absolute rest" by doctors.
On December 16, the president resumed actively governing the country from his hospital room in Cuba. On the same day, Chavez's socialist party won 20 of the 23 governorships in local elections, including four held by the opposition. However the president has not publically commented on the victory.
Foreign minister and vice president Nicolas Maduro has been appointed temporary replacement while Chavez is recovering. Maduro has also been chosen as a successor by the president himself if he would not be able to rule.
Chavez is to be sworn in as Venezuela's president for the third time on January 10, but if he would not be able to rule due to health problems, new elections should be held within 30 days.