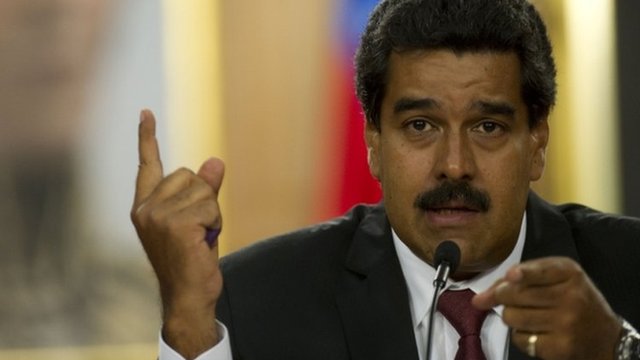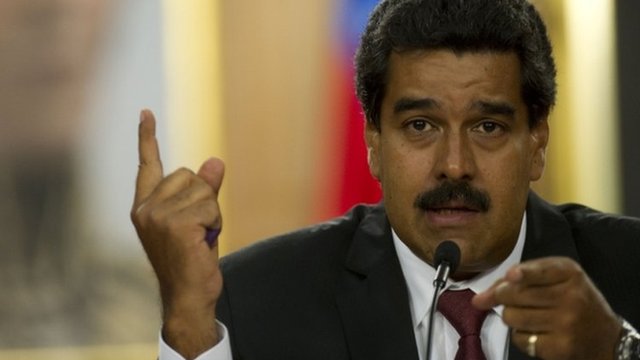 Venezuela's president has urged opposition leaders to return to political talks aimed at ending more than three months of street clashes in the country.
The move came after the opposition Democratic Unity (MUD) party suspended negotiations with the government of Nicolas Maduro last week over what they said was unjustified crackdown on protests.
The opposition coalition also accused government officials of rebuffing requests for the release of opposition-linked detainees.
"It would be very sad if they (opposition) abandon the table, but the country would carry on," Maduro said during a meeting with acting Palestinian Authority chief Mahmoud Abbas in Caracas on Friday.
The Venezuelan president warned that there would be "national repudiation of their anti-democratic attitude" if MUD leaders refuse to return to political negotiations with the government.
He also accused the opposition of putting forth impossible requests in private, saying he would not accept blackmail.
"We do not accept blackmail from anyone. They say they want immediate results. The dialogue itself is a positive result. What are they looking for? In private, they have said things that are impossible," he added.
Venezuela has been the scene of protests against and in support of the Maduro administration since February. The protests broke out in the western city of San Cristobal, where students took to the streets to criticize the crime rate and inflation in the country. The demonstrations later spread to other cities including the capital.
Caracas says the opposition seeks to launch a coup d'état against the government with the backing of the United States.