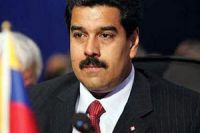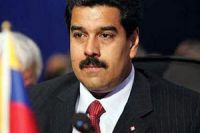 Venezuela's Supreme Court has rejected one of the six lawsuits on allegations of fraud during the presidential election of April 14.
According to AP, the court ruled that the filed lawsuit, which also alleged government interference in the election process, lacked details and contained "value judgments without the justification required under the law."
The lawsuit was filed by Venezuelans living abroad.
The court is to address the remaining five lawsuits filed by civic organizations and the united opposition front, which refuses to accept that President Nicolas Maduro's rival Henrique Capriles was defeated in the election.
On April 28, Venezuela's National Electoral Council dismissed the opposition's various allegations of voting irregularities. The council said Capriles had failed to present any compelling proof that there were irregularities.
Maduro was elected president on April 14 after defeating Capriles by receiving 50.7 percent of the vote against 49.1 percent, with a difference of 235,000 ballots.