Bahrain
Verdict against Salman to escalate Bahrain turmoil: Wefaq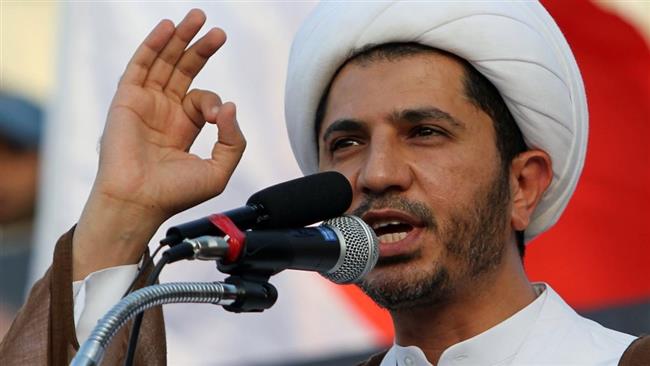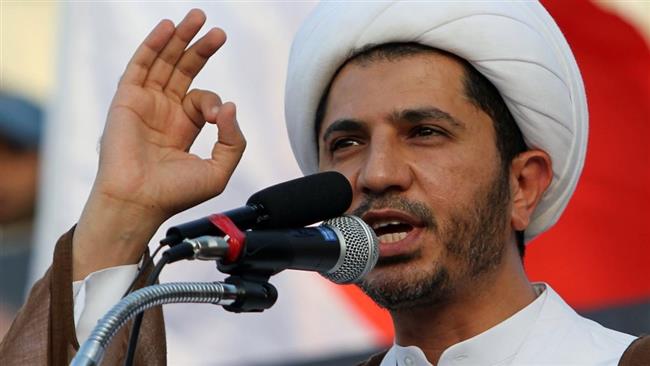 Bahrain's main opposition bloc has lambasted a recent court decision to keep its secretary general in arbitrary detention, describing the measure as "an escalation against people."
In a statement released on Wednesday, the al-Wefaq National Islamic Society called for the immediate release of Sheikh Ali Salman, underlining that the continued detention of the 49-year-old senior opposition leader will further complicate the political and security situation in the tiny Persian Gulf kingdom.
The statement also termed as premature the ruling issued by the court in the capital, Manama.
On Wednesday, Sheikh Salman went briefly on trial for a second time on charges of allegedly plotting against the Bahraini Al Khalifa regime. The court rejected the second request for bail and decided to keep Salman in detention during his trial.
According to the statement, Salman has stressed the need for a peaceful solution to Bahrain's turmoil, restoration of freedom, democracy and social justice in the country, and equal citizenship of all people, condemning all forms of violence.
Meanwhile, dozens of people have staged rallies across Bahrain to demand justice and equality as well as Salman's immediate release.
Bahraini regime forces attacked the protesters and fired tear gas canisters to disperse the crowd.
Salman was arrested on December 28, 2014, on charges of seeking regime change and collaborating with foreign powers.
The arrest has triggered massive condemnation inside and outside the monarchy, with leaders, governments and international organizations across the world calling for his immediate release.
On February 4, Sheikh Salman urged his supporters to press ahead with protests over democratic demands in Bahrain.
The popular uprising in Bahrain began in February 2011. Since then, thousands of protesters have been waging regular mass rallies in the US-backed Persian Gulf country.
The protesters are demanding the downfall of the Al Khalifah family and the establishment of a democratically-elected government.