Syria
Victorious Syrian Army Inflicts Heavy Losses upon Terrorists across Country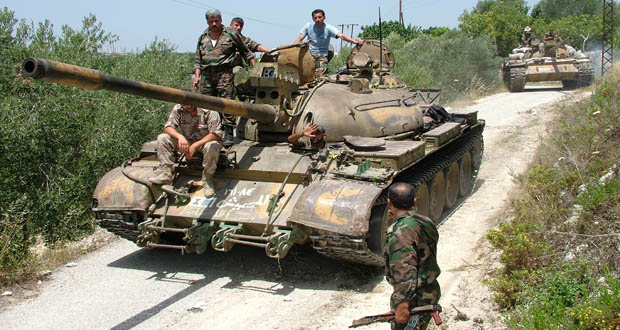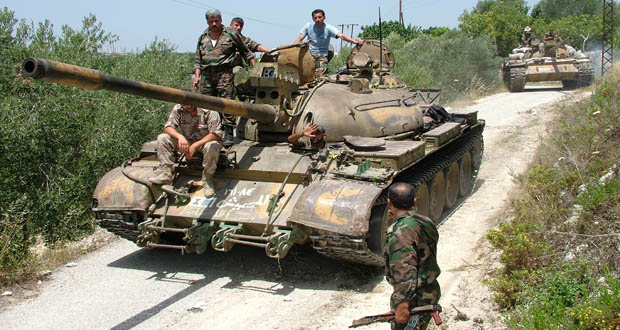 The Syrian army continued stepped-up operations against positions of terrorist organizations all across the countries, inflicting severe losses upon their ranks in personnel and destroying their vehicles as well as weaponry.
Homs
Units of the army and armed forces, aided by popular defense groups, killed large number of terrorists and injured many others in Ghajar Amir village, on Ghajar Amir-Keisin road and towards Jabbourin-Um Sharshouh road in the northern countryside of the central province of Homs.
More terrorists were killed, while many others were injured in the area surrounding al-Shaer oil wells and in Rajm al-Qasr, Um S'heireej, al-Musheirfeh al-Janoubiyeh and al-Rastan in the countryside.
Idleb
Units of the army destroyed hideouts and gatherings of terrorist organizations east of Khan Sheikhoun and in M'arshoureen, Qminas, Eblin, al-Rami, the area surrounding al-Arbaeen Mountain, Kfar Lata, and Nahleh in Idleb province.
Terrorists were also killed and their weapons were destroyed in Abu al-Duhour, Tal Salmo farms, al-Hamidiyeh, al-Houteh, Qar' al-Ghazal, Um Jireen and Broma in the province's northern countryside.
In Bzabour village in the eastern side of Jabal al-Zawiyeh Mountain, the army continued its operations against terrorists of the "Suqour al-Sham Brigade" terrorist group, inflicting heavy losses in personnel and equipment upon them.
Meanwhile, army units killed many terrorists and injured others in the villages of Al-Tiybat, al-Arnabeh and al-Shaghar in Jisr al-Shughour area in the western countryside of the province.
Other units of the armed forces razed terrorists' hideouts and gathering in al-Akrad Mountain.
Deir Ezzor
Units of Army and Armed Forces continued chasing terrorists of the Islamic State in Iraq and Syria (ISIL) terrorist organizations, targeting their gatherings and hideouts in Deir Ezzor countryside.
A military source told SANA that Units of Army and Armed Forces killed many ISIL terrorists, injured others, and destroyed their vehicles and weapons in al-Mohasan, al-Bo Leil, and Tabit Shamia east of Deir Ezzor.
Another Army unit carried out operations against terrorist gatherings in al-Tabni town and al-Khrita village 50 km from Deir Ezzor, destroying a number of terrorists' dens, eliminating the terrorists inside them, and destroying their ammo and weaponry.
A large number of terrorists were killed and others were injured in al-Bo Omar village east of Deir Ezzor city and the town of Ayyash on the banks of the Euphrates River.
In al-Mayadeen area, 45 km from Deir Ezzor city, units of Army Destroyed terrorists' hideouts and gatherings, killing many of them, injuring others, and destroying their weapons and ammunition.
Daraa
In Daraa, a military source said army units destroyed several vehicles, some equipped with heavy machineguns, and killed many terrorists in al-Dali, al-Faqi'a and Koum al-Wawiyat in the province's countryside.