Syria
Victorious Syrian Army reopens key road to Aleppo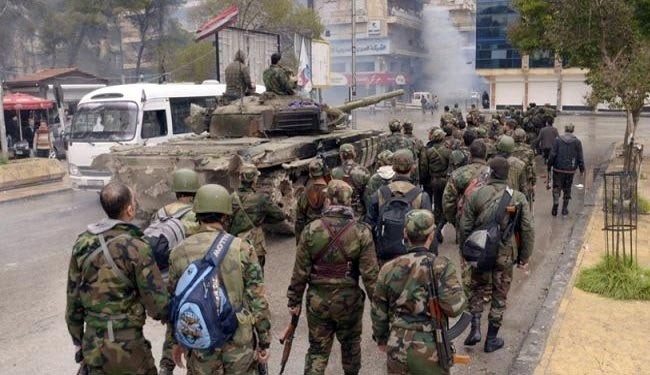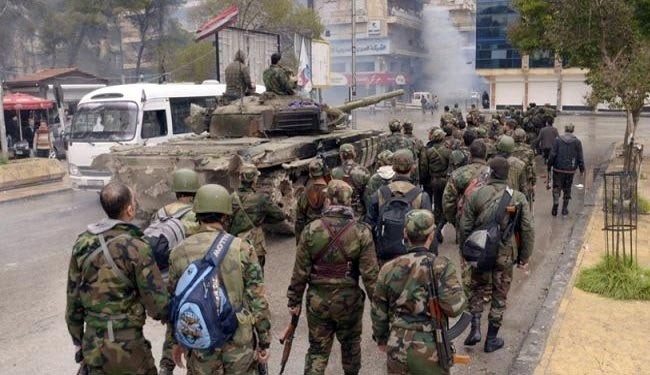 Syrian military forces have reopened a key road linking the central heartland with the embattled northern province of Aleppo following intense fights with foreign-backed insurgents.
The state-run SANA news agency and activists from the so-called Britain-based Syrian Observatory for Human Rights say the road was reopened on Sunday night.
It was closed since August because of heavy fighting between government forces and the foreign-backed militants.
The move comes nearly a week after government troops captured the strategic town of Khanaser.
Over the past days, Syrian troops advanced in several surrounding villages.
SANA says troops "broke the siege," which had prevented supplies from reaching the provincial capital of Aleppo, Syria's largest city and once its commercial hub.
People have been suffering from a strict siege imposed by Saudi-backed militants in Aleppo.
The army troops have recently conducted successful clean-up operations across the country, inflicting heavy losses on the foreign-backed insurgents.
Syria has been gripped by deadly unrest since 2011. According to a UN report, more than 100,000 people have been killed and millions displaced due to the violence in the nation.
According to reports, the Western powers and their regional allies — especially Qatar, Saudi Arabia, and Turkey — are supporting militants operating inside Syria to overthrow the government of Bashar al-Assad.