Syria
Victorious Syrian Army units destroyed weapons cache, eliminate terrorists in Homs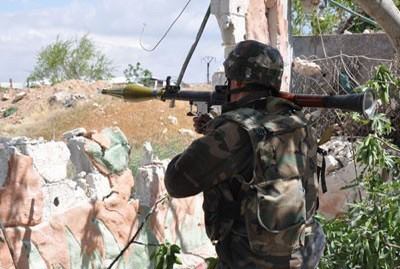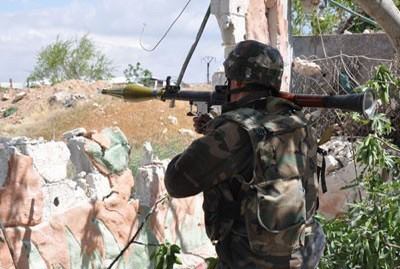 Army units destroyed a weapons and ammo cache in Bab Houd neighborhood in Homs city and established control of a number of buildings in the area after eliminating the terrorists who were holed up inside them.
The Army also eliminated terrorists east of the civil registry building in Bab Houd, at the outskirts of Bab al-Siba'a neighborhood, and in Jouret al-Shiyah and al-Qarabis neighborhoods.
An Army unit prevented a terrorist group from infiltrating al-Qusour neighborhood from the fields of al-Waer area, eliminating a number of them and destroying their weapons.
In Homs countryside, Army units destroyed terrorist hideouts along with the weapons, ammo and equipment inside them in the villages of Rahoum, al-Tuwaib and al-Rabia.
A terrorist gathering was eliminated in Talbiseh area. Among the dead terrorists were Wardan Dere'i, Mohammad al-Arish, Bilal Mure'I, Abdelhakim al-Dehhik, Ahmad Suwais, Ala'a al-Dabe'a, and Mu'taz al-Deqqa.