Syria
Victorious Syrian Army units tightly ambush terrorists, destroy heavy weapons in Aleppo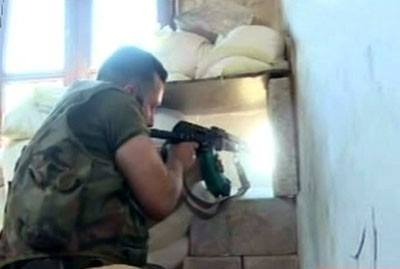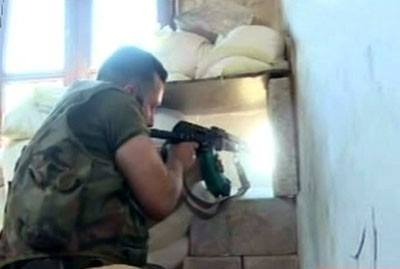 A unit of the armed forces tightly ambushed armed terrorist groups as they were trying to infiltrate the neighborhoods of Sulaiman al-Halabi coming from al-Sakhour and Sheikh Khudr areas.
A military source confirmed to SANA reporter that all the members of the terrorist groups were totally eliminated and their weapons and equipment were destroyed, including a heavy machine gun mounted on a vehicle.
The source added that numbers of terrorists were killed and others were injured in al-Ramouseh area, while members of an armed terrorist group were killed while infiltrating the safe areas in al-Lairamoun area.
Army units, the source said, razed several terrorists' gatherings and dens in the surrounding of Aleppo Central prison and on al-Kastillo road and to the west of #Kafr Halap in the western countryside of Aleppo.
In the eastern countryside, other units of the armed forces destroyed weapons and ammunition carried in 6 vehicles for terrorists in Deir Hafer and Abo jabbar villages.
A terrorists' gathering and a heavy machine gun mounted on a car were destroyed in Kweiris village and Tallet al-Shahid to the east of al-Wadihi area.