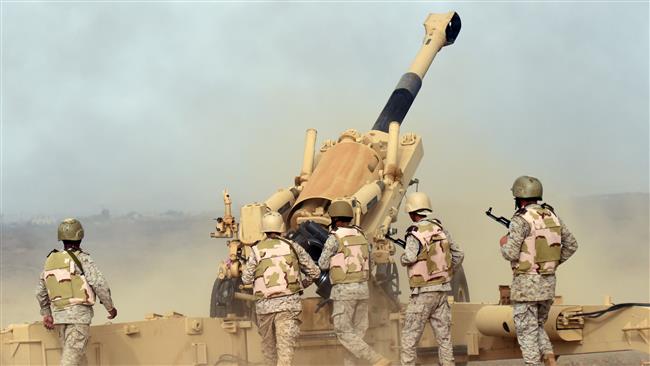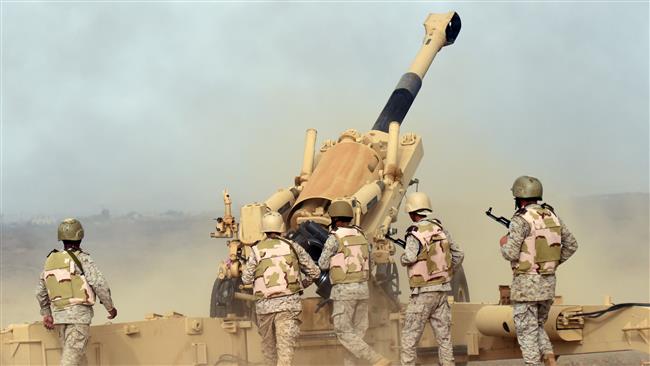 More than a dozen Saudi soldiers have been killed as Yemeni army troops backed by fighters from Popular Committees continue to gain ground in the kingdom's southwestern border region of Jizan.
On Monday, Yemeni soldiers and their allied forces launched a ground offensive in the al-Khobe district of the region, located 966 kilometers (600 miles) south of the Saudi capital, Riyadh, killing at least 13 Saudi troops in the process, the Arabic-language al-Masirah satellite television network reported.
Saudi military officials have made no comment on the report so far.
Yemeni soldiers and fighters of popular committees also advanced in Saudi Arabia's southwestern region of Asir, destroying a number of Saudi tanks and armored vehicles in the city of al-Rabou'a.
The development came as Yemeni forces launched seven rockets at a government compound in the same Saudi city. There were no immediate reports about possible casualties and the extent of the damage caused.
Also on Monday, Yemeni soldiers fired a barrage of artillery rounds at Jabal al-Doud district of Saudi Arabia's Jizan region, though no words on casualties were available.
Artillery rounds launched by Yemeni army soldiers and fighters of popular committees also slammed into another military camp in the same area, forcing Saudi military forces to run for their lives.
Yemen has been under military strikes by Saudi Arabia on a daily basis since March 26. The strikes are supposedly meant to undermine the Houthi Ansarullah movement and restore power to Hadi, a staunch ally of Riyadh.
About 6,400 people have reportedly lost their lives in the Saudi strikes, and a total of nearly 14,000 people have been injured since March. According to the United Nations Children's Fund, 505 children are among the fatalities.