Lebanon
Middle East
Resistance Axix
VICTORY: Hezbollah Warns Opponents in Lebanese Parliament: We Won't Let You Be Shields for 'israel'
Head of Loyalty to Resistance bloc, Hajj Mohammad Raad, warned on Monday Hezbollah opponents against rejecting the national unity, stressing that the civil peace is a red line.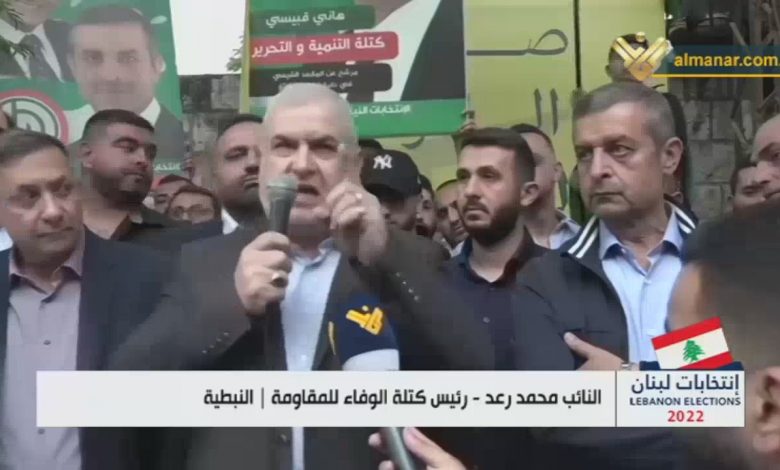 After the official announcement of the results of the parliamentary elections in which Hezbollah-Amal Movement alliance swept all the Shiite seats, MP Raad stressed that the vote has proved lofty position of the Resistance in the nation.https://english.almanar.com.lb/ajax/video_check.php?id=107340
On May 15, Lebanon witnessed a parliamentary elections which synchronized with an unprecedented crisis caused by the US-backed siege and corruption. Despite the US scheme, the Resistance alliance manage to emerge victorious.