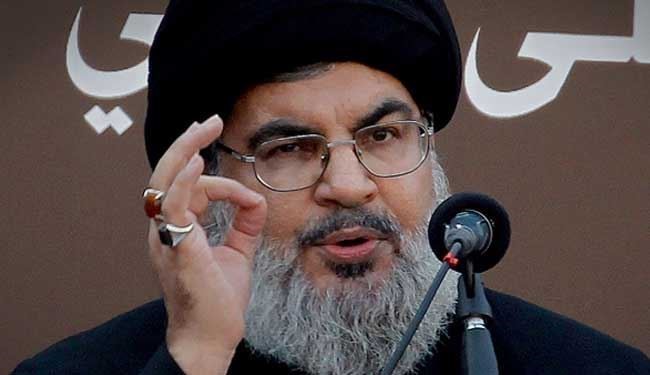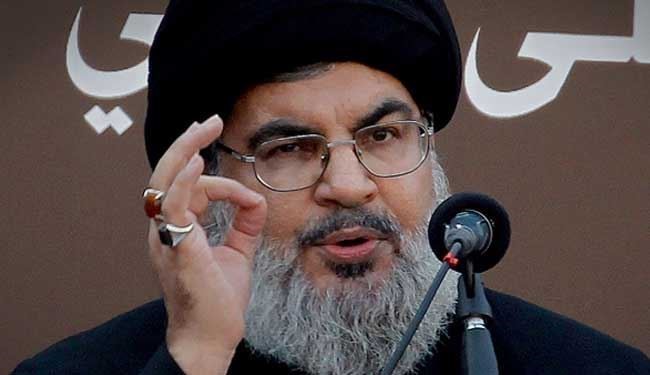 Hezbollah Secretary General Sayyed Hassan Nasrallah has hailed the 2006 victory of the Lebanese resistance movement in an Israeli war.
Sayyed Nasrallah, who was speaking in an address to a large crowd of people on Friday, said the victory was one of God's blessings to the Lebanese people, adding that the achievement changed the equation of power in the region, PRESS TV reported.
The Tel Aviv regime was humiliated during the days of the battle and Israeli officials have admitted it, the Hezbollah secretary general said.
Sayyed Nasrallah reaffirmed Lebanon's strong determination to counter the Israeli acts of aggression, saying the nation is well capable of protecting itself in the face of terror threats in the region through resistance.
About 1,200 Lebanese, most of them civilians, were killed in the Israeli war on Lebanon in the summer of 2006. However, Hezbollah fighters defeated the Israeli military, forcing Tel Aviv to retreat without achieving any of its objectives.
Daesh and the US stance
Elsewhere in his remarks, Sayyed Nasrallah pointed to the issue of the Takfiri Daesh terrorist group, which is carrying out atrocities in the region, and the United States' policy regarding the issue.
The US, he said, is using Daesh for the sake of sowing division the region.
Despite Washington's claims of battling terrorism, the US has not been serious in its so-called war on terror, Sayyed Nasrallah said.
The US is taking advantage of Daesh to topple governments in the region, particularly those of Iraq and Syria, and "draw new maps," he added.
Sayyed Nasrallah said the resistance front must confront the plot by the US and its allies to use terrorism as a tool to impose their own maps on the region.
Battle in Syria
Commenting on the battle against terrorists in Syria, Nasrallah dismissed claims that the Lebanese resistance movement seeks division in the Arab country.
The fighters of the Lebanese resistance movement have been engaged in joint operations with the Syrian army against terrorists in the Lebanon-Syria border region over the past few months.
Hezbollah forces are fighting, alongside the Syrian army, for the sake of Syria remaining united, Nasrallah said.
Syria has been facing a foreign-backed militancy in the country since March 2011.