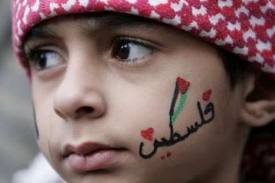 Algeria's National Front for Change organized a gathering in the capital Algiers to support al-Aqsa and the Palestinian cause.
In attendance were more than 3000 people from different sections of the Algerian civil community, representatives from Algerian political parties, Palestinian families and Freed Palestinian Prisoners. In October, 477 Palestinian prisoners were released in exchange for a captured Israeli soldier. More than 9000 Palestinian captives are still in Israel's prisons.
Kamel Chenine, head of the Algerian organizing committee said this event also coincides with the massacres of thousands of Algerians in December 11, 1960 by former French colonizer. Algerians walked a long road to reach their freedom and they never gave up on Palestine, he added.
The leader of the National Front for Change, Abdelmajid Menasra, said Muslims should not forget the occupied Palestinian territories amid their awakening.
Some of the recently freed Palestinian prisoners attended such event for the first time, and were praised by both Algerian and Palestinian organizing committee members.