Syria
Video: Classes resume in east Aleppo since the removal of terrorist forces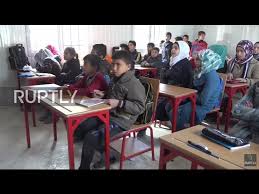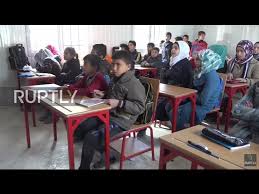 Another school in the recently liberated eastern Aleppo has reopened its doors following the liberation of the city from terrorist control, as shown by footage released on Friday by Ruptly.
"Of course, most students did not attend classes. This way, with children who cannot read, most parents are eager to study with their children. Some of them can [read], but for those who cannot, we have created a literacy course, to rehabilitate them," said Amina Khadzh Ali, a teacher at the school.
"So, we start with the alphabet, A, B, C, until the end of the alphabet, we teach them how to spell, we give them basic information, we strengthen their skills. After we strengthen their skills, we place them in the level suitable for their age. If it doesn't work, we place them with the age group below. We hold exams, we teach them; until they are ready join the appropriate level," Ali explained.
Since all terrorists were removed from east Aleppo, massive efforts are being made to reintegrate the part of the city into normality.