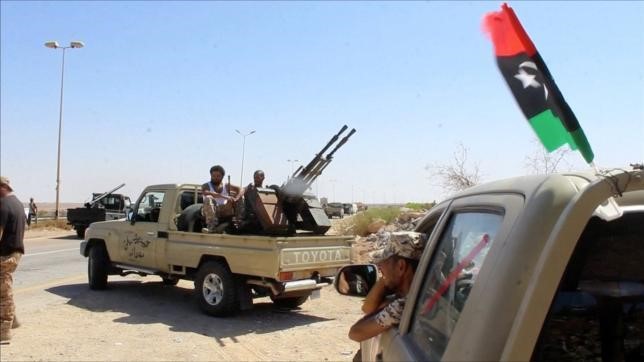 Heavy fighting continued in the Libyan city of Sirte on Monday as fighters allied with the Tripoli-based government battled to retake the city from Islamic State (ISIS / Daesh / ISIL) terrorist group militants.
Forces loyal to the United Nations-backed unity government in the Libyan capital took control of Sirte's Ouagadougou conference center two days ago, along with the city's Ibn Sina hospital and university campus.
ISIS seized Sirte, the hometown of Libya's former dictator Moammar Gadhafi, in 2015 and Libyan pro-government forces launched an operation to retake it in June.
Upon the Tripoli government's request, US warplanes carried out a series of airstrikes targeting ISIS positions in Sirte starting 1 August.
Libya descended into chaos following Gadhafi's overthrow in 2011.
The country has been split between rival parliaments and governments, based in Tripoli and the country's Far East, each backed by an array of militias and tribes.
In December last year, the United Nations struck a deal with Libya's rival factions to create the unity government led by Fayez Serraj.
He still needs a crucial vote of confidence from the internationally-recognized parliament, based in eastern Libya.