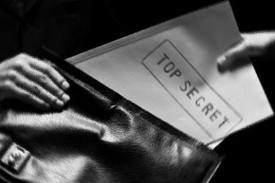 In south Lebanon, Hezbollah uncovered an israeli espionage device, which was later remotely detonated by an israeli surveillance plane. The device was reportedly planted to eavesdrop on Hezbollah's telecommunications network.
This is not the first such israeli violation of Lebanese sovereignty that has been thwarted by the resistance. In 2009 and 2010, Hezbollah uncovered a number of israeli espionage devices in several areas.
Experts familiar with the conflict between Hezbollah and israel highlight the ongoing enhancement of hezbollah's capabilities particularly in the field of counterespionage. And at a time when the espionage confrontation appears to be at its peak these experts questions zionist israel's readiness for military confrontation.
Meanwhile the israelis have not yet commented on the incident, and the United Nations Interim Forces in Lebanon are continuing their investigations in cooperation with the Lebanese Armed Forces.
This is not the first such incident of its kind and it comes just a week after the announcement that Cia informants were captured in Lebanon. This implies that at least for now the focus of the battle against hezbollah is in the field of espionage, and as long as hezbollah's foes continue to suffer setbacks in that arena, the timing of military warfare could be a long way away.