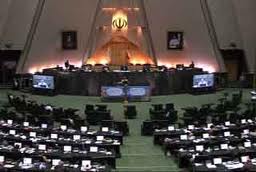 Clear your act or pack up and leave. That's the warning the Iranian Parliament gave to the British government after lawmakers voted by a large majority to downgrade diplomatic ties with the United Kingdom. The vote was approved by 87% of MPs, or 179 out of 206, based on which the British ambassador to Iran has two weeks to leave Tehran.
The bill's author and the head of the Parliament's National Security and Foreign Policy Committee also told Press TV that the vote would lead to the expulsion of the British ambassador, while diplomatic relations would be reduced to a junior level.
Before the vote, British government had said, quote, it would be "regrettable" if Iran were to downgrade ties. But downgrade is what lawmakers now want in Tehran.
The bill also called for downgrading economic ties, but it didn't get support, especially from the Parliament's Economic Committee.
The Iranian MPs have also raised the possibility of punishing other governments the same way, should they decide to behave in a manner similar to that of the British government.