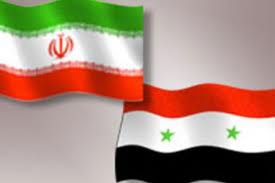 Meetings of the 9th ordinary session of the Syrian-Iranian follow-up committee have been concluded in the Syrian capital Damascus.
The meetings resulted in signing agreements in the fields of transport, tourism, housing, products' marketing and mutual exhibitions, in addition to providing preferential benefits valued at one billion Dollars to Syrian goods exported to Iran.
The agreements signed cover 68 types of Syrian goods which will receive a customs reduction of 60%. The Iranian delegation suggested having a three-day Syrian exhibition for such goods in Iran on the 29th of February 2012.
Economic observers underlined the importance of Syrian-Iranian economic ties, especially after the West and the Arab League imposed economic sanctions on Syria.
The Iranian minister met, at the conclusion of his visit, Syrian prime minister Dr. Adel Safar.
They reviewed prospects of having development investment projects particularly in the sectors of power generation, technology and transformational industries. They also agreed to continue collaboration in the domain of power transfer, in addition to electricity linkage.
Syria and Iran seem to have plans for further economic cooperation. The two sides decided to continue cooperation in other fields including energy generation, aerial and marine transport and coordinate with Iraq in this regard.