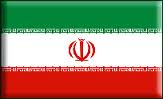 A festival aimed at thanking those who help to keep the wheels of education in Iran spinning. Every year a group of donors are invited by Iran's state organization of schools renovation and development to be officially praised by high ranking officials. This year's ceremony hosted Iran's education minister and was dedicated to woman donors.
Donating to build a school is regarded as a sacred act in Iran and those who take part in it are respected differently by the people.
Official figures put the number of students in Iran at above 12 million. During the past three decades some 24000 schools have been built by 22000 donors.
For decades one of the biggest challenges for Iran's education ministry has been to provide enough classrooms for the students. Makeshift schools can still be seen in some parts of Iran.