Iraq
Middle East
VIDEO: Iraqi Army Troops Make New Advances against ISIS Militants in Northern Iraq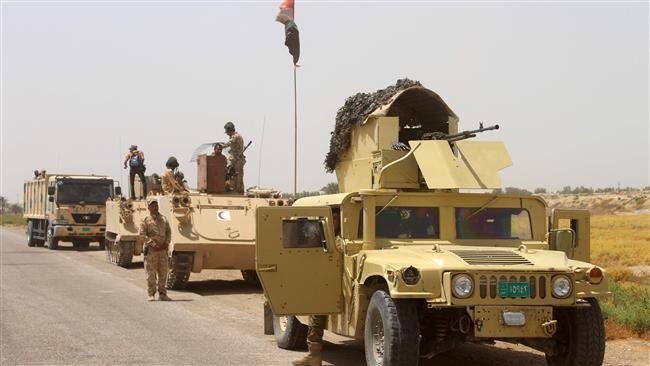 Iraqi government forces have made new advances in the northern province of Nineveh in their latest push against ISIS terrorists.
Troops pressed ahead in the town of Qayyarah where its strategic location and an airfield there make it ideal for a final push to liberate Mosul, which serves as Daesh's de facto capital in Iraq.
Mosul fell into the hands of the Takfiri terrorists in June 2014 when they began their offensive in Iraq.
Iraqi Prime Minister Haider al-Abadi has promised that the liberation of Mosul is very close as it is the "next destination" of the army in its campaign to flush the militants out of the country.
Elsewhere in the western Anbar province, Iraqi aircraft bombarded four ISIS hideouts in the city of al-Khaldiya, located about 83 kilometers (50 miles) west of the capital, Baghdad.
An unknown number of Daesh militants were reportedly killed or injured in the aerial attacks, and three vehicles destroyed.
Additionally, Iraq's security forces purged al-Ajarebiyah and al-Hassi districts south of Fallujah, located roughly 69 kilometers (43 miles) west of Baghdad, of ISIS militants.
Last week, Iraqi forces raised the national flag on the main government complex in Fallujah after a weeks-long offensive.
Iraqi security forces also liberated Hajj Ali village, which lies south of the al-Shirqat town in the northern Salahuddin province, on Wednesday.
The northern and western parts of Iraq have been plagued by gruesome violence ever since ISIS terrorists mounted an offensive in the country in June 2014.
Iraqi forces, backed by volunteer forces, have been pushing the militants out of the country.