Iraq
VIDEO: Iraqi Army Troops Regain Town in Anbar Province from ISIS Militants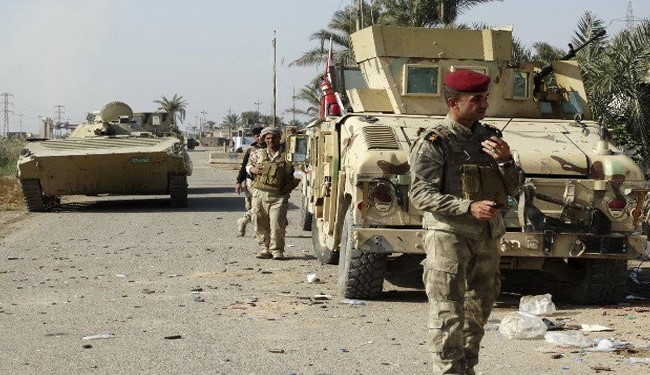 Iraqi government forces have flushed ISIS (Daesh / ISIL / IS) Takfiri terrorists out of a town in the western province of Anbar, in the latest of a series of victories against the terror group in the past few months.
Iraq's Joint Operations Command announced in a statement that counter-terrorism forces had managed to retake Khaldiyah town, located some 90 kilometers (55 miles) west of the capital Baghdad, on Friday evening.
The provincial capital city of Ramadi was liberated in December last year after being occupied for some seven months by the terror group. The key city of Fallujah, also in Anbar, fell to ISIS in January 2014 but was fully retaken by Iraqi forces on June this year.
After these two landmark victories, Iraqi forces further tightened the noose around ISIS in the volatile province and began retaking more towns and villages, leaving ISIS with a sparse presence in Anbar.
The government forces are now largely heading north, preparing for a highly-anticipated offensive against ISIS in Mosul, the capital of Iraq's northern Nineveh province, and the terror group's last remaining urban bastion in Iraq and its de facto capital in the Arab country.
The northern and western parts of Iraq have been plagued by gruesome violence ever since ISIS terrorists mounted an offensive in June 2014. The militants have been committing vicious crimes against all ethnic and religious communities in the Arab country, including Shias, Sunnis, Kurds and Christians.
The Iraqi army and fighters from the Popular Mobilization Units have been engaged in joint operations to retake militant-held regions.