Iraq
Video-Iraqi forces making steady gains in southeast Mosul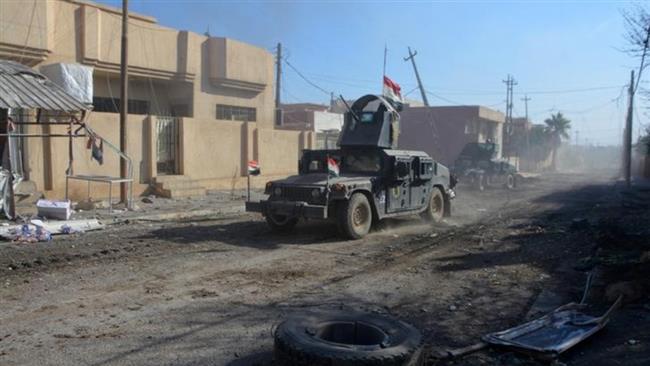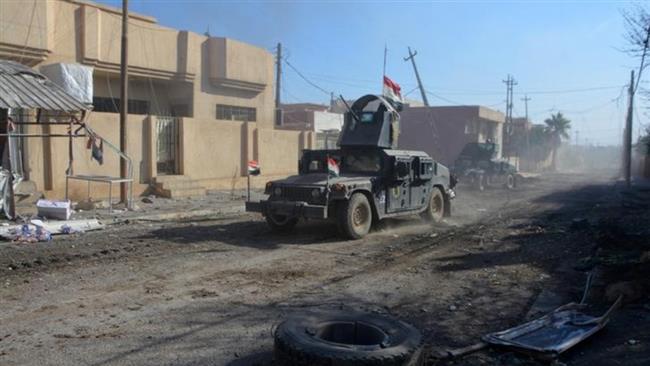 Advancing Iraqi forces have pushed into the southeast regions of the Daesh-held city of Mosul.
Gunfire and blasts could be heard throughout the southeastern part of the city on Monday as Iraqi troops pushed ahead with their operation to purge Mosul of its Daesh occupants.
"We are now at Intisar neighborhood, Nineveh province. We are the defensive lines of al-Karama district and in front of us there is al-Salam neighborhood, which is the last point for the forces of the 3rd Brigade, First Division," said the division's commander.
He added that the sector has now been cleansed of all Daesh militants. "They were retreating and they were in low supply and they were cut off from their supply routes, so they were retreating gradually and they've started to flee," he added.
Meanwhile, the Iraqi army has announced that six villages located to the south of the city have been retaken from the terrorists.
"We've liberated six villages and we are heading to Hawija and we will liberate, God willing and then we will head to Mosul," said an officer from the army's 17th Division.
Around half of the eastern side of Mosul has so far been liberated by the Iraqi army and volunteer forces that launched an offensive to retake Mosul, the last urban area in control of Daesh in Iraq, on October 17.