Iraq
Middle East
Videos
VIDEO: Iraq's Prominent Cleric Muqtada Al-Sadr Asked Followers to Target Invader US Troops Sent to Iraq to Fight ISIS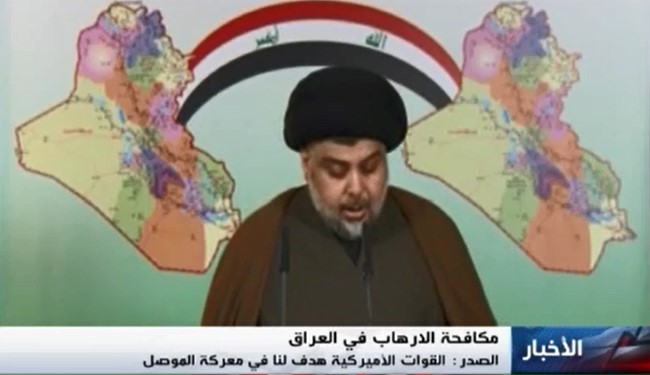 On Sunday, the influential Shi'ite Muslim cleric Muqtada al-Sadr has told his followers to target U.S. troops that are being dispatched to Iraq to fight against ISIS terrorist group.
The Iraqi cleric was reacting to a recent announcement by U.S. Defense Secretary Ash Carter, who said that the Pentagon would soon deploy an additional 560 troops to aid Iraqi forces in retaking the Iraqi city of Mosul from ISIS.
"These additional US forces will bring unique capabilities to the campaign and provide critical enabler support to Iraqi forces at a key moment in the fight," Carter said on July 12 during a visit to Baghdad.
Sadr posted the comment on his official website after a follower asked for his reaction to the announcement.
"They are a target for us," he said.
Sadr seems willing to put differences aside in a belief that the U.S. is a greater common enemy to Islam; breitbart reported.