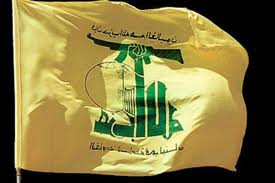 For the past few weeks, Media and Social Networks have been flooded with videos of victorious Lebanese Kickboxer, Muhammad Ali Diab, raising the flag of the Islamic Resistance, after having delivered a knockout blow to his zionist israeli foe "Scott Stribbling" in less than 40 seconds that gained "Ali" the championship title.
In an exclusive interview with Press TV "Ali" explained that he carried the flag for the movement sacrifices and as a symbolic gesture of gratitude and remembrance of the martyrs of this resistance.
Ali always commences his match with a humble bow of "Sojoud", a bow common in Muslim prayer rituals to their Almighty God, and calls on the Imams for assistance; a means which he says he uses to gain power and to destroy confidence of his opponents who in turn challenge him for his spirituality.
Ali who has become an icon and role model for all Lebanese was deeply moved by the impact he left on people, especially the young.
Since his arrival to the Lebanon and till the day he left, Ali was overwhelmed with supporters' and officials' greetings, honoring and love.
Muhammad Ali, who dedicated his victory to the Lebanese, received a hero welcome in his country. He says, as a hero, any times he leaves Lebanon, he feels himself committed to bring more victories and joy to his people who have suffered well enough.