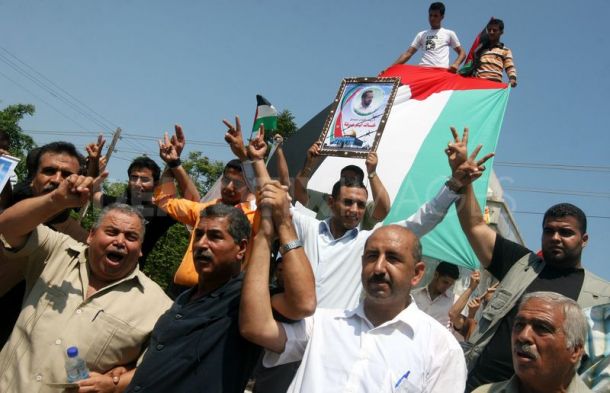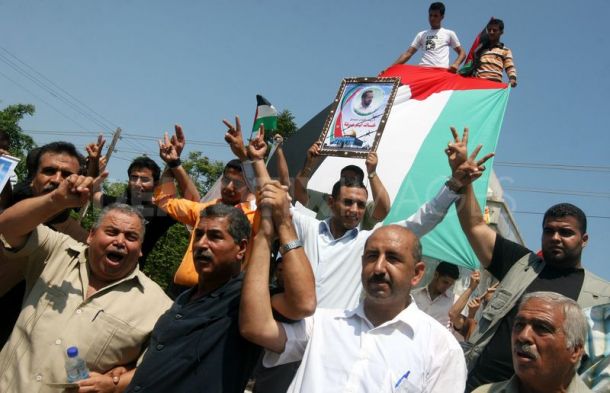 At least two hundred thousand Gazans attended a rally Tuesday called "Loyalty to the Freed" celebrating the release of hundreds of Palestinian prisoners from zionist israeli jails.
For the first time in many years Hamas and Fatah flags along with those of other Palestinian factions were raised together in Gaza's biggest public park.
A swap deal between Hamas and zionist israel which was mediated by Egypt saw the release of Palestinian prisoners in exchange for zionist israeli soldier Gilad Schalit.
Schalit was held by Hamas's military wing the Ezzidin al-Qassam brigades since June 2006. People waited for long hours to get a glimpse of those whom they consider their heroes.
People from all walks of life came out to attend this event which is considered historic by most Palestinians.
477 Palestinian prisoners saw freedom from zionist israeli jails in the first phase of the prisoner swap deal. Many here say that they hope Palestinian resistance factions would be able to release the remaining prisoners in future swap deals.
By evening time released prisoners started arriving to Gaza city .Hamas Prime minister who led the welcoming ceremony from the Rafah crossing has also stressed during his address to the masses that resistance is the way for liberation.
Under the swap deal, zionist israel will release 550 more prisoners after two months in the second phase of the agreement.
Analyst say that freeing the prisoners who hail from various Palestinian factions has boosted Hamas's popularity among Palestinians.