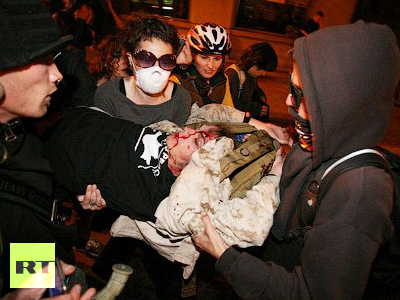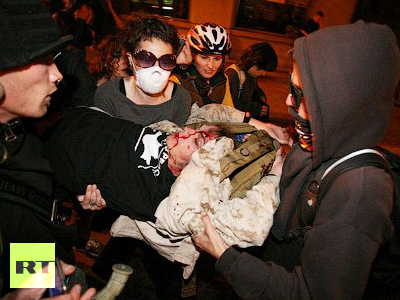 Police used tear gas on at least three separate occasions to disperse more than 1,000 demonstrators who took to the streets of Oakland, California Tuesday evening as running street battles engulfed the city for more than six hours.
Thick billows of smoke and exploding projectiles filled the streets of downtown Oakland as television footage showed a man who was bleeding after reportedly being hit in the head by a tear gas canister, the Oakland Tribune reports.
"We had to deploy gas to stop people from throwing rocks and bottles at police," said Interim Police Chief Howard Jordan, as cited by the daily.
However, other unconfirmed reports indicate that flash-bang grenades and wooden dowels – solid, cylindrical rods – were used against protesters.