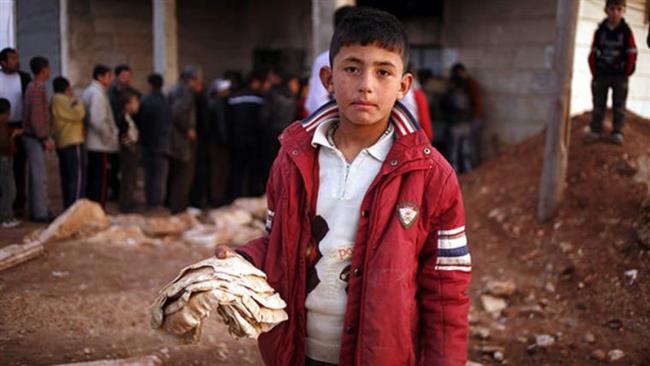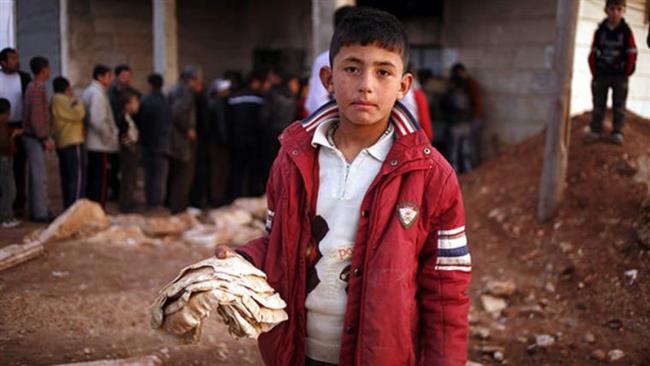 A video of Turkish shopkeepers savagely beating two teenage Syrian refugees with clubs in southern Turkey has caused outrage on social media.
Security camera footage showed two men racing out of their shops in the Hatay region of southern Turkey as the two teens took several loaves of flatbread from a display case.
The video, published by the Hurriyet newspaper on its website, shows the pair brandishing clubs and pummeling the boys, who sink to their knees as they are forced against a wall by the blows.
The boys are then made to put the bread back in the display case under the weight of more blows. One sprawls on the pavement in agony while one of the shopkeepers then kicks the other boy.
The two Syrians, aged 16 and 18, were reportedly hospitalized with injuries. Hurriyet said the two boys were then sent to court and faced being charged with theft.
The two shopkeepers were also detained on suspicion of "causing intentional injury," the state-run Anatolia news agency said.
The incident reportedly took place on April 1 in Antakya, the main city of the Hatay region just north of the Syrian border which is home to a large concentration of refugees.
More than 2.7 million refugees from the conflict in neighboring Syria are living in Turkey which is a key player in the war, aiding militants to topple President Bashar al-Assad.
The Turkish government is usually keen to play up the warm welcome and assistance extended by Turks to Syrians and other refugees.
Prime Minister Ahmet Davutoglu claimed last month that there had not been "a single anti-Arab, anti-Syrian, anti-refugee protest" since Turkey began hosting refugees.
Last month, however, Turkey deported a group of Afghan asylum seekers it caught trying to cross the Aegean to Greece, raising fears that a European Union plan to deter refugees is leading to human rights violations.
Three dozen Afghans were picked up by the Turkish coastguard as they tried to reach the Greek islands last week, shortly before EU leaders finalized a deal to ensure that refugees who land in Greece are sent back to Turkey.
The refugees were detained and forced to put their thumbprints on documents authorizing their return to Afghanistan, the rights group Amnesty International said.
Like Turkey, most European governments have been adopting harsh regulations against refugees despite initial displays of affection.
On Monday, the first refugees to be deported from Greece as part of the controversial new EU plan landed on Turkish soil.
The UN said some people in the first batch of refugees returned to Turkey may have been dispatched mistakenly.
Vincent Cochetel, the director of the UN refugee agency's Europe bureau, said 13 Afghans and a number of Congolese nationals who were returned Monday had not had any chances to claim asylum.
Europe has been witnessing an unprecedented wave of refugees and asylum-seekers fleeing violence from Middle Eastern and African countries in recent months.
Many blame major European powers for the exodus, saying their policies have led to a surge in terrorism and war in those regions, forcing more people to flee their homes.