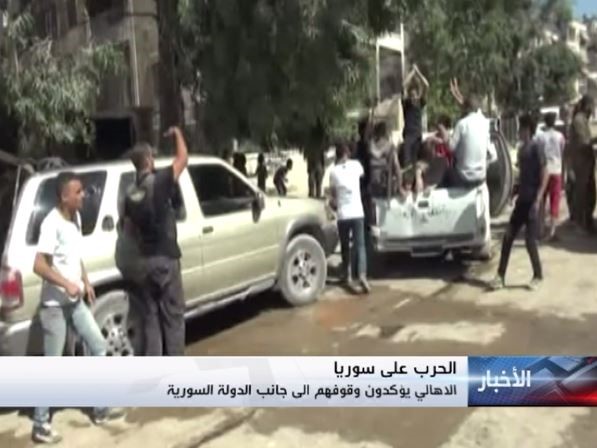 This footage shows people of Bani Zaid in Northern Syrian province of Aleppo Celebrating after Syrian Arab Army and its allied forces liberated area from FSA (Free Syrian Army ) and other terrorist group from eastern neighborhood of Aleppo.
People raise the Syrian flag above the buildings and ask Syrian Army to free the rest of the city's neighborhoods from the terrorist groups.
Today more terrorists laid down their arms and turned themselves in to the Syrian Army troops and popular forces in the besieged city of Aleppo, military sources said.
"Terrorists in Eastern part of Aleppo are hopeless. They are trapped in the Syrian army's circle of forces and have no way out. They are calling for government's pardon in groups," the sources said.