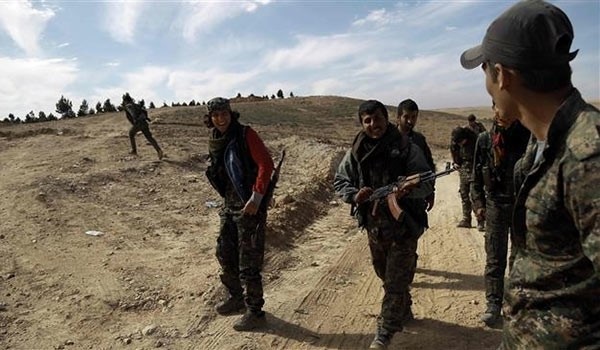 One of the local Emir of the ISIL terrorist group and at least 34 of his comrades were killed in clashes with the Syrian Forces in Eastern Aleppo near the Tishrin Dam.
The SDF, mainly comprising of Kurdish fighters, repelled ISIL's offensives on their positions near the villages of al-Qaderiyeh, Bibkar, Kadoushan, Ash al-Shami and Western Saikoul, killing at least 35 terrorists, including Abu Foras al-Safrani, the Emir of ISIL in Saikoul region.
The SDF fighters also detonated two ISIL bomb-laden vehicles, including an armored one.
In relevant development in the same region on Sunday, the SDF, in several hours of non-stop battle, pushed the ISIL back from more neighborhoods in the town of Manbij in Northeastern Aleppo and took full control of more key streets and building blocks.
The Kurdish-led SDF fighters continued their advances against the ISIL in al-Hazavaneh district in Eastern side of Manbij and captured al-Rabet street, FNA reports.
ISIS (Daesh) left behind scores of dead and wounded members and pulled the remaining pockets of its forces back from the battlefield.
The SDF fighters started demining of the newly-liberated positions, local sources said.