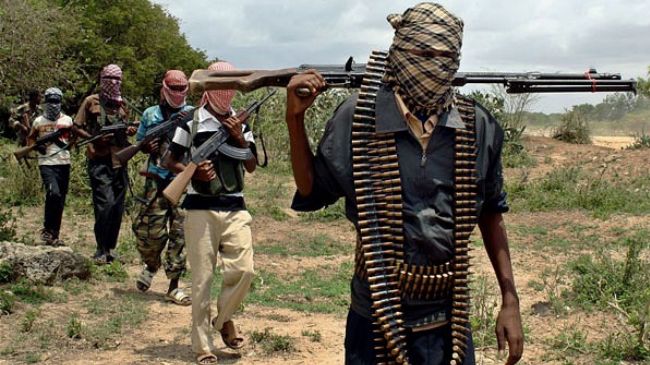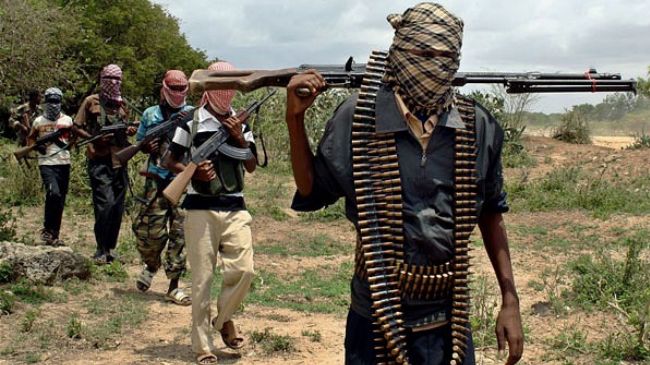 A newly released video shows Boko Haram Takfiri militants mowing down civilians.
The footage, released to journalists late Saturday, depicts the gunmen killing people lying face down while their leader describes the captives as "infidels."
The incident appears to have taken place in a dormitory, which based on remarks by the armed men's leader, is located in Nigeria's northeastern town of Bama.
The video shows so many corpses that make it difficult for the militants to reach bodies still twitching with life.
The incident came two days after residents from five villages in the Gwoza local government area of Nigeria's northeastern Borno State reported that the militants gathered people who were too elderly to flee and took them to two schools and then opened fire on them.
Boko Haram, whose name means "Western education is forbidden," says its goal is to overthrow the Nigerian government.
It has claimed responsibility for a number of deadly shooting attacks and bombings in various parts of Nigeria since the beginning of its operations in 2009, which have left more than 10,000 people dead so far.
According to the Office of the United Nations High Commissioner for Refugees, nearly 650,000 Nigerians have fled their homes due to Boko Haram attacks and are displaced inside the African country, while thousands of others have taken refuge in neighboring countries.