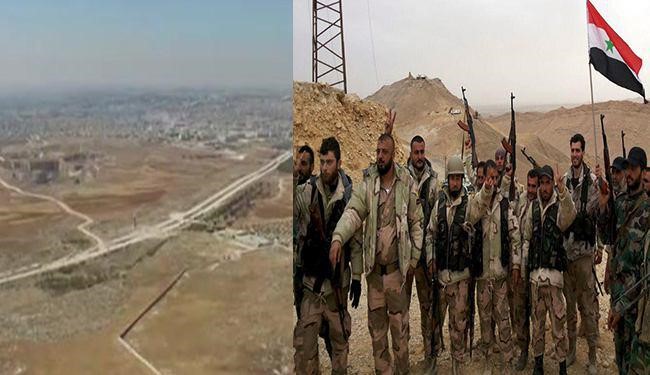 Syrian government forces have completely cut off the only main road used by foreign-backed militants into Aleppo.
According to a London-based monitor on Sunday, militant-controlled parts of the northern Syrian city are now completely besieged after the army reached the Castello Road and fully cut it.
"Aleppo is now 100% besieged," the French news agency AFP quoted a militant based in the city as saying, adding the army has started setting up sandbag barriers.
The army had advanced on July 7 to within firing range of the key supply route but had not reached the road itself.
Located south of the Syrian-Turkish border, Aleppo is the commercial and industrial hub and has always been a military strategic site.
The new advances came a day after the Syrian army recaptured the town of Kinsabba in northern Latakia.
Kinsabba, located in the mountains and considered an important strategic town, was taken over by the militants in June.
The army had been attempting to seize the Castello Road and nearby Mallah Farms for more than two years as it is the only route militants can use to access districts they control in the second Syrian city.
Last week, the army repelled a massive counter-offensive by militants to reopen the supply route into Aleppo, killing nearly 30 terrorists.
President Bashar al-Assad said last month that Takfiri militants would gain no more grounds in Aleppo and the city would become their graveyard.
The president said Syrian forces would step by step liberate all the territory that has been under the control of the terrorists over the past years.