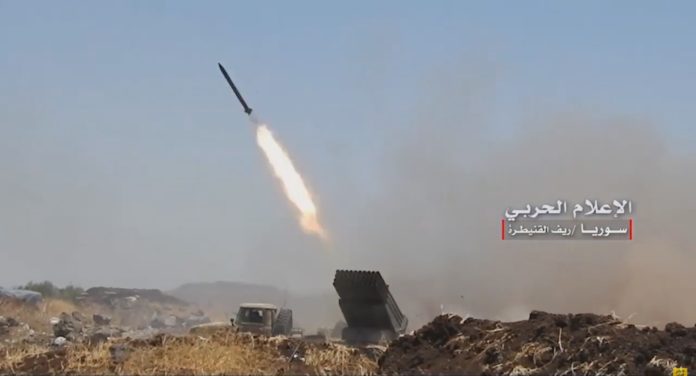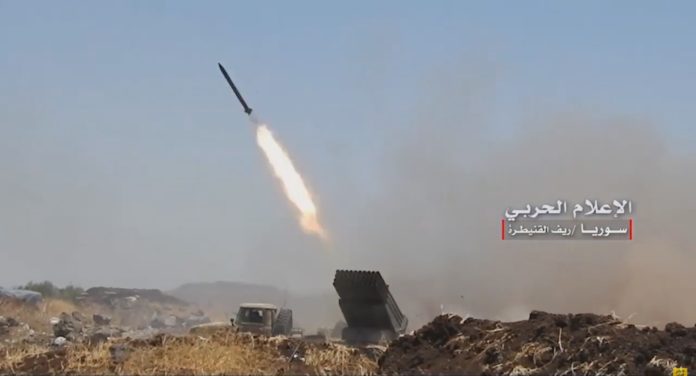 Heavy clashes continue between pro-government forces – represented by the Syrian Arab Army (SAA), the National Defense Forces (NDF) and allied paramilitaries – and the jihadist-led Army of Muhammad operations room, comprising the Ha'yat Tahrir al-Sham (HTS; previously Jabhat al-Nusra, the Syrian branch of al-Qaeda) terrorist group and Free Syrian Army (FSA) Islamist faction, around the city of al-Baath in Quneitra Governonate. In this ongoing battle, the Israeli regime has been providing direct support for jihadist-led forces by carrying out airstrikes in favour of their operations and attending to their wounded fighters.
Yesterday, the Army of Muhammad operations room launched a second wave of attacks on pro-government forces near al-Baath in what appears to be an ongoing offensive to capture the city; this new push came immediately after the Israeli Air Force struck pro-government forces in and around the city, killing several soldiers and destroying a number of tanks and fire support positions. Nonetheless, the SAA and its allies have managed to repel all attacks on the city and military checkpoints surrounding it.
According to military sources in the area, more than 40 jihadists of HTS have been killed and some 100 plus injured over the past three days of the battle for al-Baath. Many of the injured jihadists have been hospitalized in Israeli field hospitals set up near the Golan border; this is by no means a recent phenomenon for Israel has been known to be providing medical support to Golan-based jihadists since at least as far back as 2013.
In recent hours, Israel has carried out more airstrikes to assist the operations of al-Qaeda-linked forces in the area of al-Baath.