Syria
VIDEO: Syrian Forces Use Heavy Artillery & Tanks against Terrorists in Hama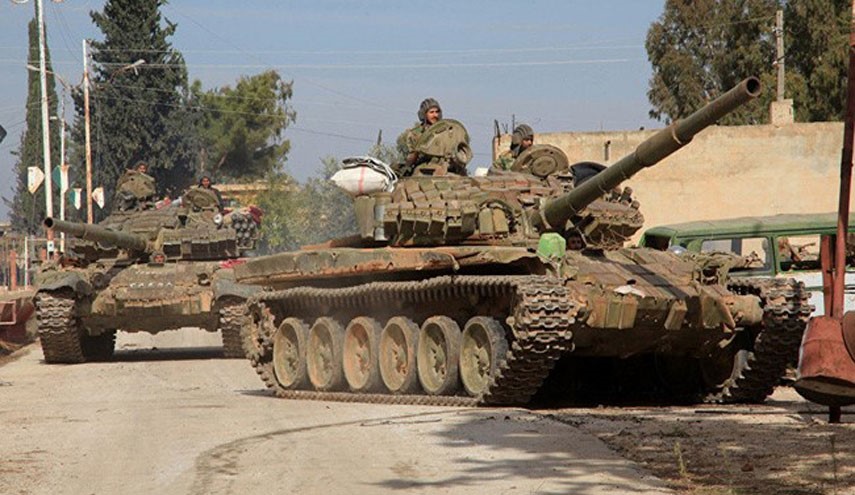 Syrian forces backed by Syrian air forces have made vast gains in Hama by using heavy artillery and tanks against terrorists, inflicting heavy losses on them.
According to Syrian military sources, the three villages of Helfaya, Taybat al-Imam, and Souran — seized recently by al-Qaeda-linked militants — in the province's northern regions were the target of airstrikes on Monday.
Syrian ground troops also used heavy artillery and tanks to retake several militant-held areas in the region.
Over the last few weeks, Syrian forces have been making vast gains in and around the province, located north of Damascus, which is partially controlled by groups backed by Jaish al-Fateh and the so-called Free Syrian Army militants.
On Wednesday, government forces purged several villages and territories in the western-central province of Hama from the scourge of Takfiri terrorists.
Three tanks and several armored vehicles belonging to the terrorists were destroyed and at least 150 militants were killed in the operations over the past few days.
Syria has been gripped by foreign-backed militancy since March 2011. UN Special Envoy for Syria Staffan de Mistura estimates that over 400,000 people have been killed in the conflict. Back in 2014, the UN said it would no more update its official death toll for Syria because it could not verify the figures that it received from various sources; Press TV reported.