Syria
Video- Syrian government forces resume military operation in rural Damascus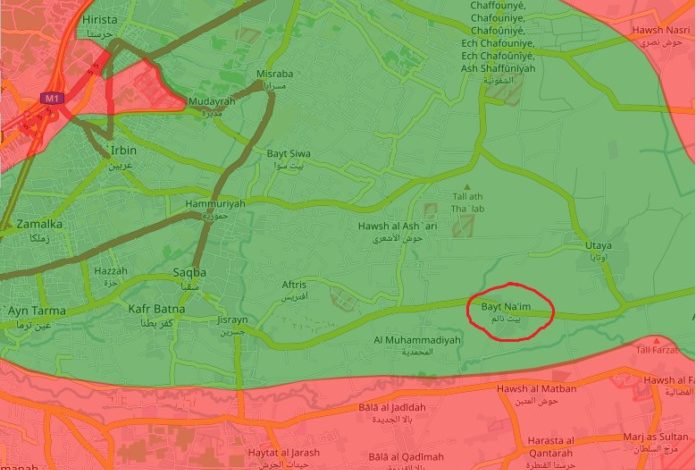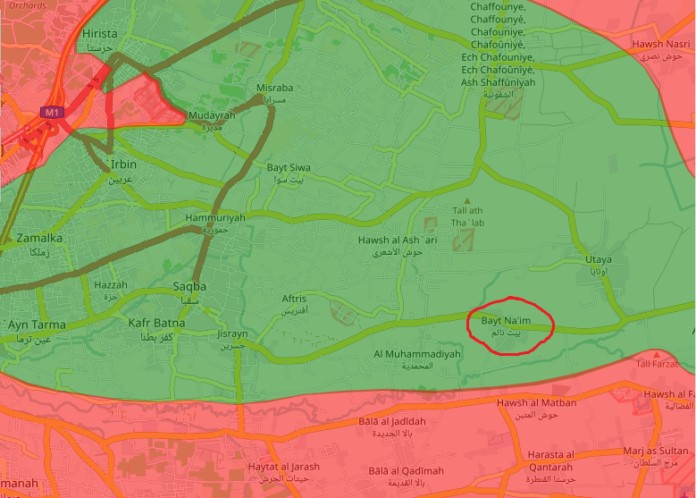 Syrian Arab Army (SAA) restarted its military operations in East Ghouta region in Damascus countryside after a brief hiatus.
On Friday afternoon, units of 105th brigade of the Republican Guard alongside with Palestine Liberation Army (PLA) and National Defense Forces (NDF) launched a powerful attack on terrorist-held positions in Beit Nayem town and its surroundings.
As a result of intense clashes with terrorists, government forces were able to advance capturing a string of positions and reaching outskirts of the town.
Below is the video footage of SAA's operations in the area:
Beit Nayem is located on the southern edge of militant-held East Ghouta enclave (see map). Ten days ago it already became a target of Syrian Army's attack; however, government troops were not able to capture the town back then as they had faced fierce resistance of the terrorists.
Multiple violations of the de-escalation agreement by terrorists in the area made this town a legal aim for an assault. Besides, Beit Nayem is partially controlled by Hay'at Tahrir Al-Sham (HTS, Syrian Al-Qaeda branch) terrorist group which is not a part of the agreement and is a legal target by all means.