Syria
Video- Syrian troops surround Daesh terrorists in Badiya desert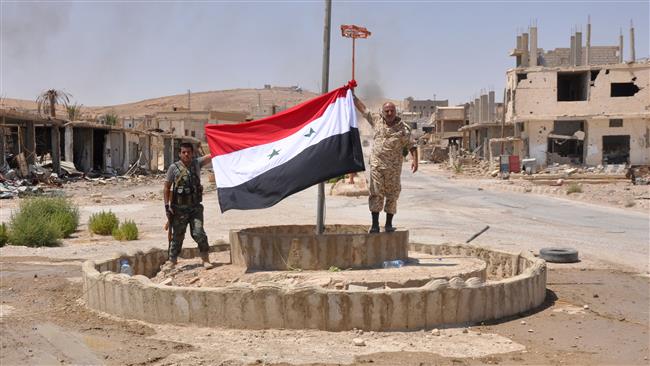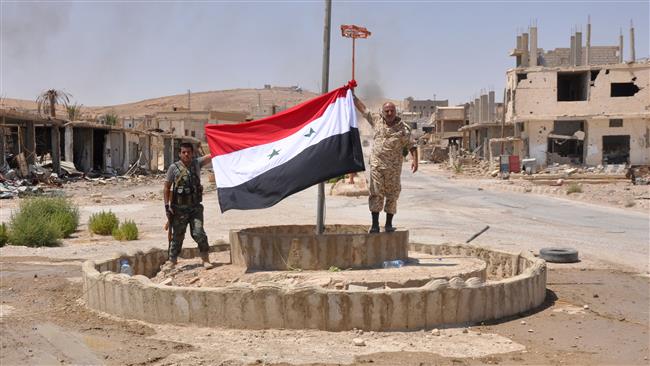 Syrian forces have managed to encircle Daesh terrorists in the semi-arid region of Badiya, a UK-based monitoring group says.
The so-called Syrian Observatory for Human Rights said on Thursday that the Syrian troops, advancing against terrorists north and south of the region, recaptured Jabal Dahek area and dealt a "strategic" blow to the Daesh elements.
Over the past months, Syrian forces have been fighting for Badiya, which stretches from central Syria to the Iraqi and Jordanian borders and has been under Daesh's control since 2014.
Reports said that fighting rages on near the town of Sukhnah, also situated in Badiya.
The liberation of Badiya is seen as key for retaking Dayr al-Zawr, the last Syrian province that remains almost completely under Daesh's grip.
Over the past few months, Daesh has retreated from much of the territory under its control amid sweeping gains made by Syrian army soldiers and allied fighters against the terror outfit.
Daesh demands withdrawal to Dayr al-Zawr
Separately on Thursday, a pro-Damascus official said that Daesh militants had requested the Syrian army and its ally, the Hezbollah resistance movement, to let them withdraw from the Lebanese-Syrian border region to Dayr al-Zawr Province.
Daesh "asked for negotiations and a withdrawal, and the Syrian side and Hezbollah agreed," the official said.
Anti-Daesh border fight to end soon
In a relevant development on Thursday, a Syrian army officer told the Beirut-based Al Mayadeen TV channel that the anti-Daesh battle in the area along the border between Syria and Lebanon will end within hours.
The remarks came as Lebanese artillery and aircraft pounded Daesh positions on the Lebanese side of the frontier with Syria.
The Lebanese army command had already announced that the fourth phase of its offensive should eventually evict all Daesh elements from the border.
Hezbollah and the Syrian military launched an offensive against Daesh in Syria's western Qalamoun region on Lebanon's border on Saturday. The operation coincided with a Lebanese army counter-terrorism campaign on the Lebanese side of the frontier.
Last month, Hezbollah concluded a joint counter-terrorism campaign with the Syrian army at Lebanon's highlands of Arsal.
The militants of the al-Nusra Front group, recently renaming itself Fateh al-Sham, withdrew from Arsal following a series of consecutive defeats that forced them to agree to a ceasefire deal.
The agreement saw around 8,000 militants and refugees transported to a Daesh-held Syrian region in return for the release of five captured Hezbollah fighters.