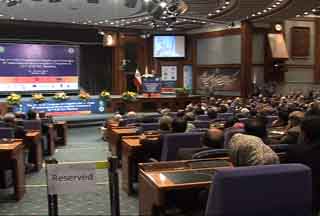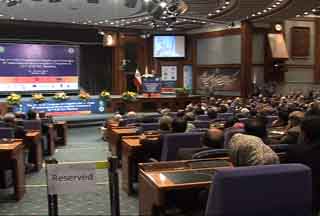 It's about time the world replaced Capitalism with a different method of production and social organization, because Capitalism worsens pollution, and promotes inefficiency and waste. That, according to President Mahmoud Ahmadinejad, while addressing the opening session of the 21st International Congress on Irrigation and Drainage.
In this respect, Iran's Minister of Agriculture also had this to say to Press TV.
According to the organizers, the international congress seeks to promote the development and application of the sciences and techniques of engineering, agriculture, economics, ecological and social sciences in managing water and land resources for irrigation.
The International Commission on Irrigation and Drainage was formed in 1950 to enhance the worldwide supply of food for all people, that of course, through improving water and land management as well as the productivity of irrigated and drained lands.