Syria
VIDEO: Terrorists shell civilians as Syrian Army advances in Daraa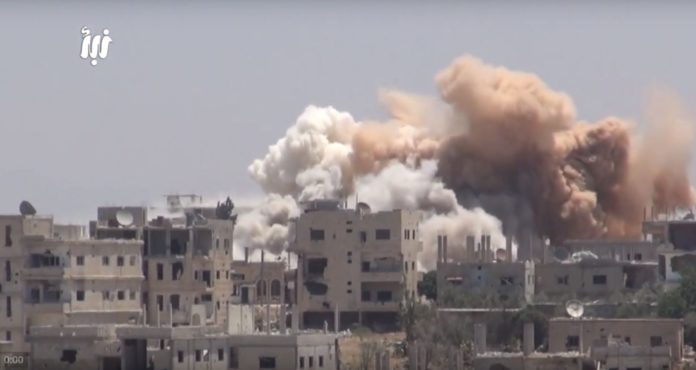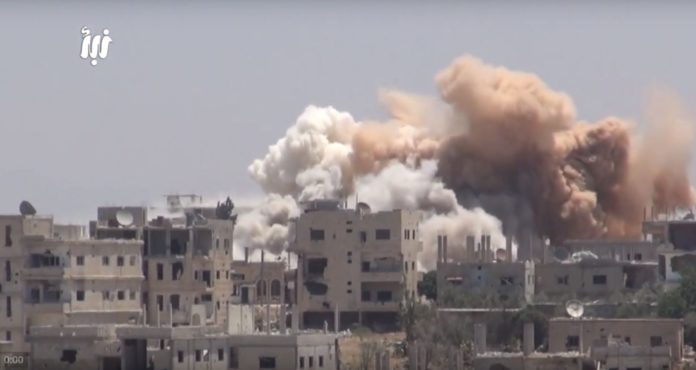 Heavy fighting continues to rip through the provincial capital of Daraa as the Syrian Army carries out a major offensive against the Syrian al-Qaeda branch, Hay'at Tahrir al-Sham, and other FSA groups.
Today, the Army's assault targeted the anti-government militants in the city's Palestinian Refugee Camp; a longtime bastion for the hardline jihadists. For the first time, the government managed to enter the Camp and seize over 50% of its overall area, including the well-known neighborhood where several schools and education facilities are located.
The progress inside the rebels' stronghold was propelled by heavy and non-stop artillery and missile shelling as well as devastating airstrikes. Other rebel positions in Daraa al-Balad and Tareeq al-Sad (Dam Road) came under attack as well.
Donate!
We know advertisements are annoying, but that is how we are paying the bills.
Please consider making a
donation
instead!
Pro-rebel sources mourned scores of militants  who were killed in the battles, in addition to substantial loss in weaponries and equipment including 2 MLRS launchers, 1 artillery gun and 1 T55 tank.
Jihadi rebel groups responded to their dramatic collapse by a retaliatory and indiscriminate mortar attacks which targeted government-held districts, thus killing and injuring dozens of civilians, including children.