Middle East
Syria
Turkey
Videos
VIDEO: Turkish forces withdraw from last base besieged by Syrian Army
The Turkish army forces withdrew from their last observation point that is besieged by the Syrian Arab Army (SAA) in the northwestern region of Syria.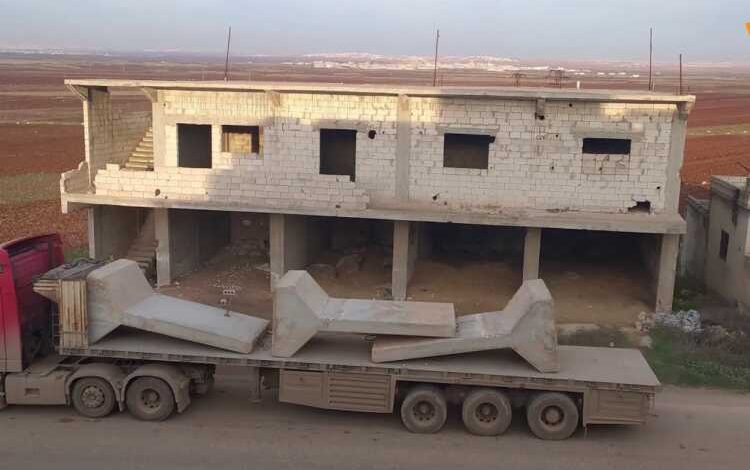 According to the latest reports from northwestern Syria, the Turkish Armed Forces withdrew from their observation post in the Tal Al-Akhdar area of southwest Aleppo, leaving the point for the Syrian Arab Army (SAA) to establish full control over it.
The Sputnik News Agency filmed the withdrawal of the Turkish army troops from Tal Al-Akhdar, showing them leaving the observation post after occupying this area for several months in 2020.
The news site reported that the Turkish Armed Forces were escorted by the Russian military police, who were later attacked by militants in the southeastern region of the Idlib Governorate on Tuesday.
According to the Russian Reconciliation Center, the military police were attacked near the city of Saraqib, which is located along an imperative highway that links the cities of Idlib and Aleppo.
The withdrawal of the Turkish forces from Tal Al-Akhdar comes about 20 days after the start of operations to dismantle the point and its contents, including equipment, fortifications and logistical equipment.
The number of trucks leaving the point reached nearly 20, and according to what was monitored by the Sputnik correspondent in Aleppo, the trucks carried prefabricated rooms on board, and cut the concrete wall that surrounded the point, as well as several military vehicles belonging to the Turkish forces, and other heavy vehicles.
As a result of this withdrawal, the Turkish Armed Forces no longer control any observation posts within the territories of the Syrian Arab Army in northwestern Syria.