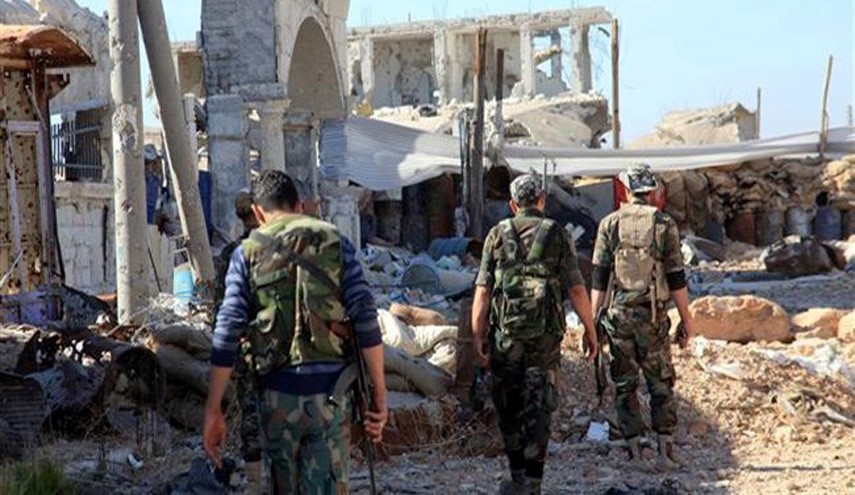 Russia's state owned broadcaster RTR on Thursday aired footage showing Syrian army soldiers conducting military operations in the northern city of Aleppo.
The video footage reportedly showed Syrian army soldiers exchanging fire with rebels.
According to a Syrian army commander, the troops were trying to re-take the neighborhoods of Sakhour and Hanano.
Meanwhile, Syrian opposition activists said more than a dozen airstrikes were carried out overnight on rebel-held parts of Aleppo, killing at least 11 terrorists.