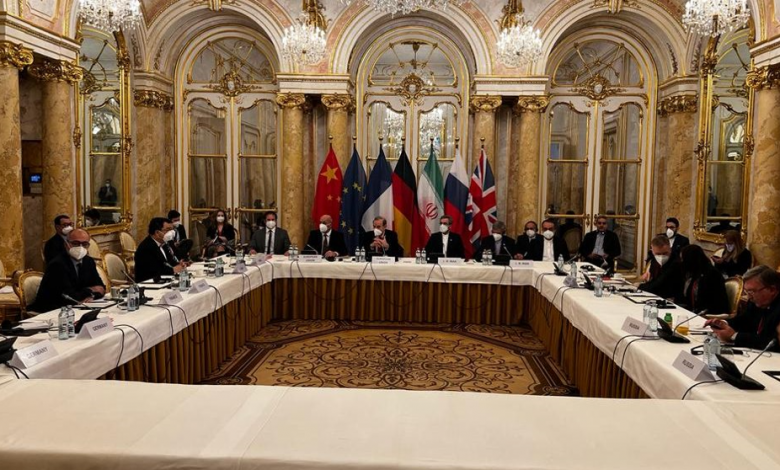 A source close to the Vienna talks has told Press TV that negotiations held overnight and Friday between the P4+1 group of countries and Iran were based on the draft proposals submitted by the Iranian team last week.
The remaining parties to a 2015 nuclear deal are locked in talks about removing sanctions on Tehran, with Iranian officials saying they are keeping to the country's stance from last week.
Last week, Iran submitted two draft proposals to the other parties concerning the removal of sanctions and Tehran's nuclear commitments, but the Europeans requested a break to take them to their capitals for discussion.
The talks resumed on Thursday, with Iran's top negotiator, Ali Bagheri Kani, stressing that Tehran is sticking to the stance it laid out last week.
When asked whether the new draft proposals were being discussed with major powers, Bagheri Kani said Friday: "Yes, the drafts we proposed last week are being discussed now in meetings with other parties."
After the Thursday meeting, Russia's Mikhail Ulyanov, who leads his country's negotiating team, said that Iran's new proposals "must be properly discussed and thoroughly considered."
"This is an edict in multilateral diplomacy," he said via Twitter.
Working groups to discuss sanctions Washington has to remove were to convene on Friday.
Speaking to reporters after the talks, Bagheri Kani, "What I felt today was different from what I had felt last Friday."
"I felt the other parties have more serious will to enter effective and result-oriented talks."
Iran and the five remaining parties to the Joint Comprehensive Plan of Action (JCPOA) began the talks in the Austrian capital in April with the aim of removing Washington's unlawful sanctions after the US voiced interest to return to the agreement.
Last week's discussions followed a five-month hiatus that saw President Ebrahim Raeisi come to office and Iran send a new team of negotiators to Vienna.
Iran wants all sanctions imposed by Washington after it left the deal to be removed in a verifiable process.
Foreign Minister Hossein Amir-Abdollahian underlined Iran's resolve to reach a "good agreement", saying the Western sides have talked the talk in recent years but it is high time they walk the walk as well to secure a serious, good deal.
"We are all in Vienna to negotiate to reach a good agreement," he wrote in a post on his Instagram page on Thursday night, hours after the new round of talks began.
"The Western parties need to know that in the last eight years, enough words and empty promises have been uttered, but today, it is time to act," Amir-Abdollahian noted.